The worlds of bpost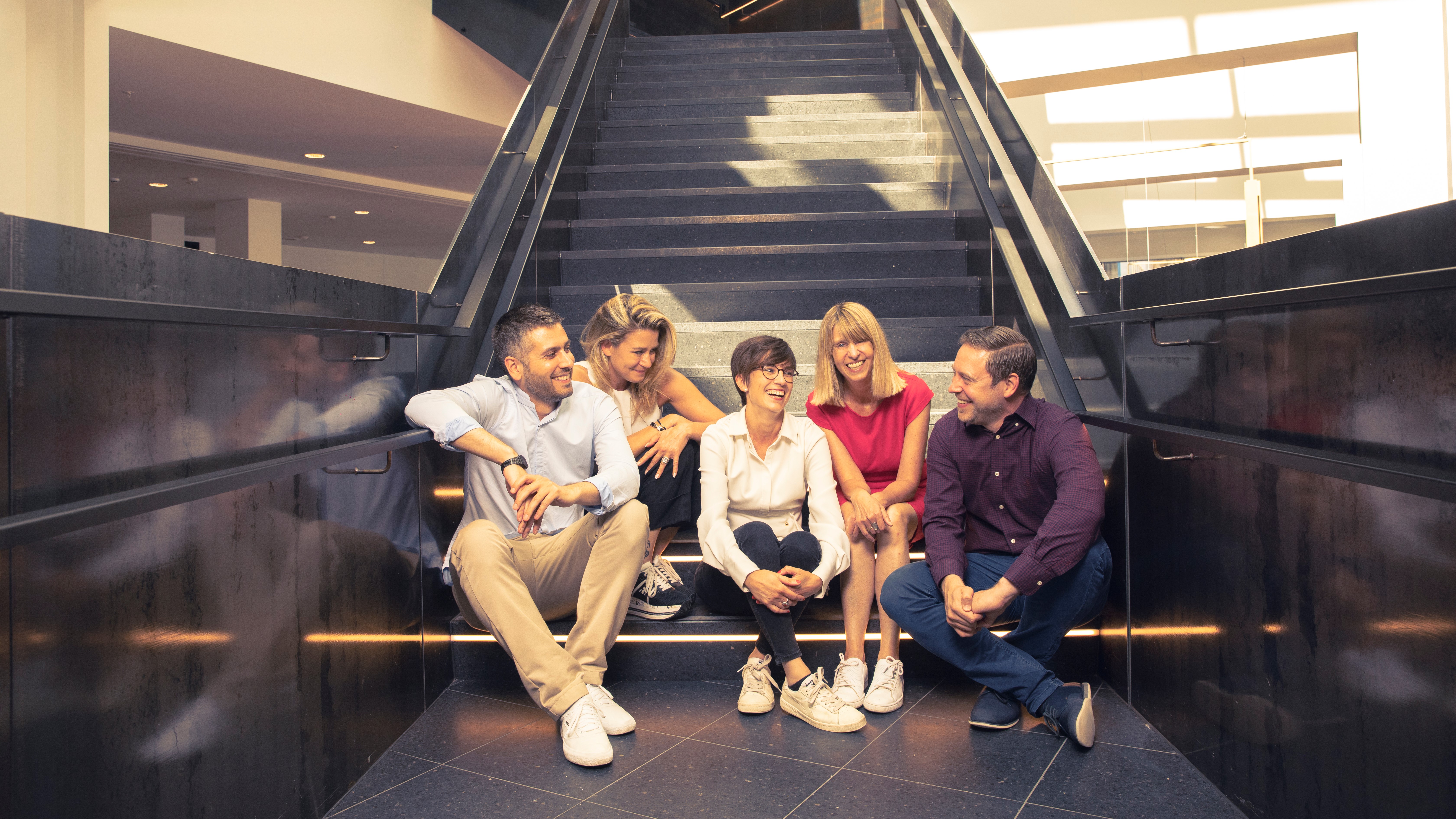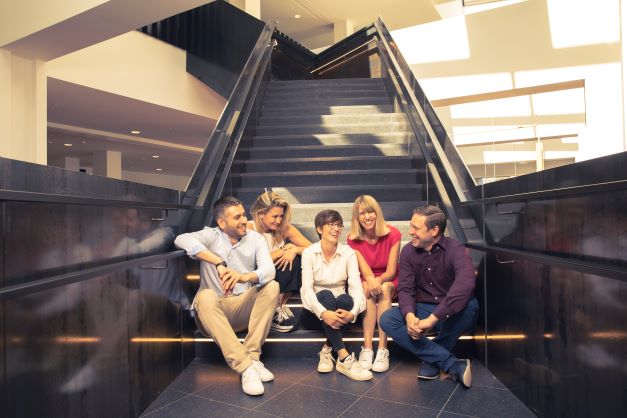 At the Turnhout cluster, collegiality is the glue that binds people and offices together.
The two sales assistants at the counter of the Hoogstraten post office take their time to talk to their customers. On this Friday afternoon, there is a pleasant atmosphere here. But things are not always so relaxed: even in the smallest offices in the Turnhout cluster, it can be all hands on deck. And for An Cassal and Hilde Hapers, this office is just one of their 'shifts': they are deployed in several offices in the region.
Melissa Roosbroeckx, Cluster Manager: "We have 23 offices in our cluster and it's my job to make sure they all work properly. This means making sure that the planning is in order, that we provide a good service and, of course, that we generate income from our counter staff (laughs). It also means that we have to get people excited about our services and products. And there are plenty of them! "
An Cassal, a sales executive, has joined us and adds: "Sending and receiving parcels and letters, all the banking, fishing permits, number plate deletions... The job involves both customer service and a bit of selling. What I like most is the selling: as a salesman or saleswoman, you have a lot of social contact."
"What I find to be a big plus: we really take into account everyone's expectations, including the elderly who are often looking for regular contact."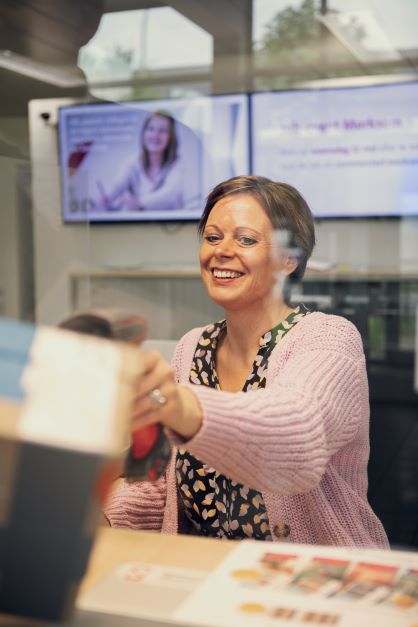 "What also appeals to me is the 'flying concept', as it is called here. In other words, I move from one office to another all the time. This allows me to see a lot more of my colleagues, but also to have extra holidays. Being in traffic is sometimes less fun, but you know from the start where you are going.
This system has advantages for everyone: staff can be deployed flexibly according to need, and customers can be sure that they will always be well served. And the employees themselves are clearly very enthusiastic. When asked if they don't miss the feeling of actually belonging to a team a little, the answer is clear: "No! Our team is just much bigger (laughs)."
Was contact with colleagues a reason for choosing this job?
An: "I used to work elsewhere as an administrative assistant and I was really just doing paperwork. So I looked at jobs for customer services, jobs to become a sales manager... I didn't want to be stuck in an office job anymore: I felt very isolated. Even when we were only allowed in two or three offices during the coronavirus crisis, I could hardly stand it."
"The bond with colleagues is really strong. Even when we are dealing with difficult customers, we stick together."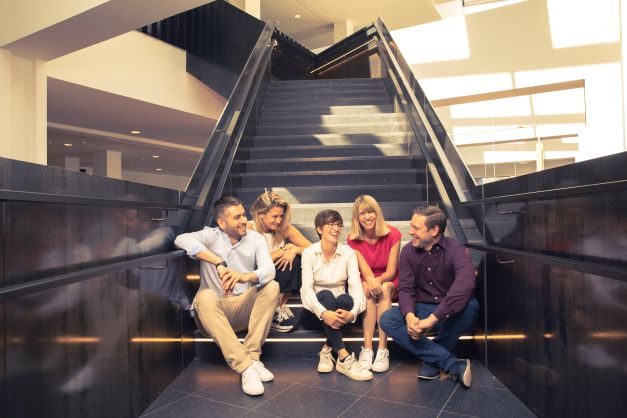 If not, are there other things that cause you stress?
An: "At first you don't know where to start! But once you've finished your day, all you can remember is the fun. You can also always ask your colleagues or the office manager questions, and when there are big launches, you get all the information via our e-learning platform. In most offices there is an operational meeting on Monday morning: a kind of sales meeting where new information is given and you can ask all your questions."
"Sometimes we are also allowed to go to a course for a day: I recently attended a training course on complaint handling and customer satisfaction. A very well-delivered course, by the way!" She looks at Melissa, who laughs, "Yes, by me." In her 16 years at bpost, Melissa has been through a lot of different roles: office manager, financial expert, sales manager... So she knows what she is talking about and is living proof that there are opportunities here.
"The fact that I have gone through all the steps myself allows me to have more empathy for my colleagues: I have been there too!"
In the meantime, Hilde has joined us. With 31 years of service, Hilde is still ahead of Melissa, but she fully confirms the words of her cluster manager.
Hilde Hapers: "I was also asked if I wanted to become an office manager, but I don't need to, I prefer to remain a commercial assistant. Because even in this position you are constantly evolving, because new things are constantly coming up to enrich your job. Unlike An, I'm not 'flying' but I work in three offices: it's the perfect compromise!"
"At Ravels, I'm sometimes on my own. It can be difficult, but afterwards I think: come on, you did another good job!"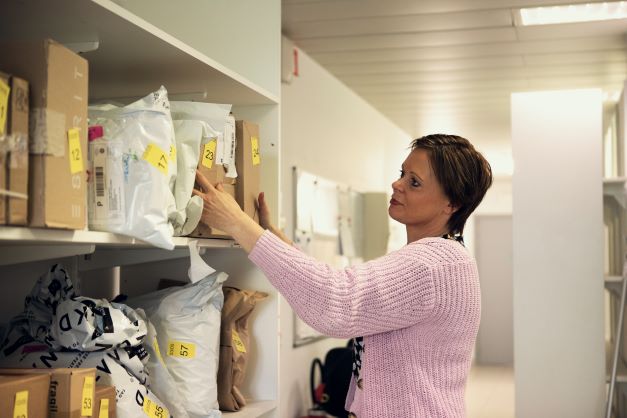 Is changing offices so much fun? And do you still have time to enjoy yourself when, for example, you are alone in one of those small offices?
Hilde: "Yes, of course! If customers want to talk about their finances, for example, we make an appointment with the office manager: it's not something that happens at the counter. That way we can concentrate on the other customers. A big part of the job is customer service. And for that you take your time. But don't worry: we also take time to have fun and laugh."
Melissa confirms: "We find it important that everyone feels good. Twice a year there is a meeting with the office manager, but with the coronavirus we have been more proactive in talking to our staff. We also have a psychosocial service where you can go after a verbal assault, for example. And above all, as An mentioned earlier: we have a lot of great colleagues, of course!"
Would you also like to be the first point of contact for our customers? Apply for the position of Commercial Assistant >
Back