The worlds of bpost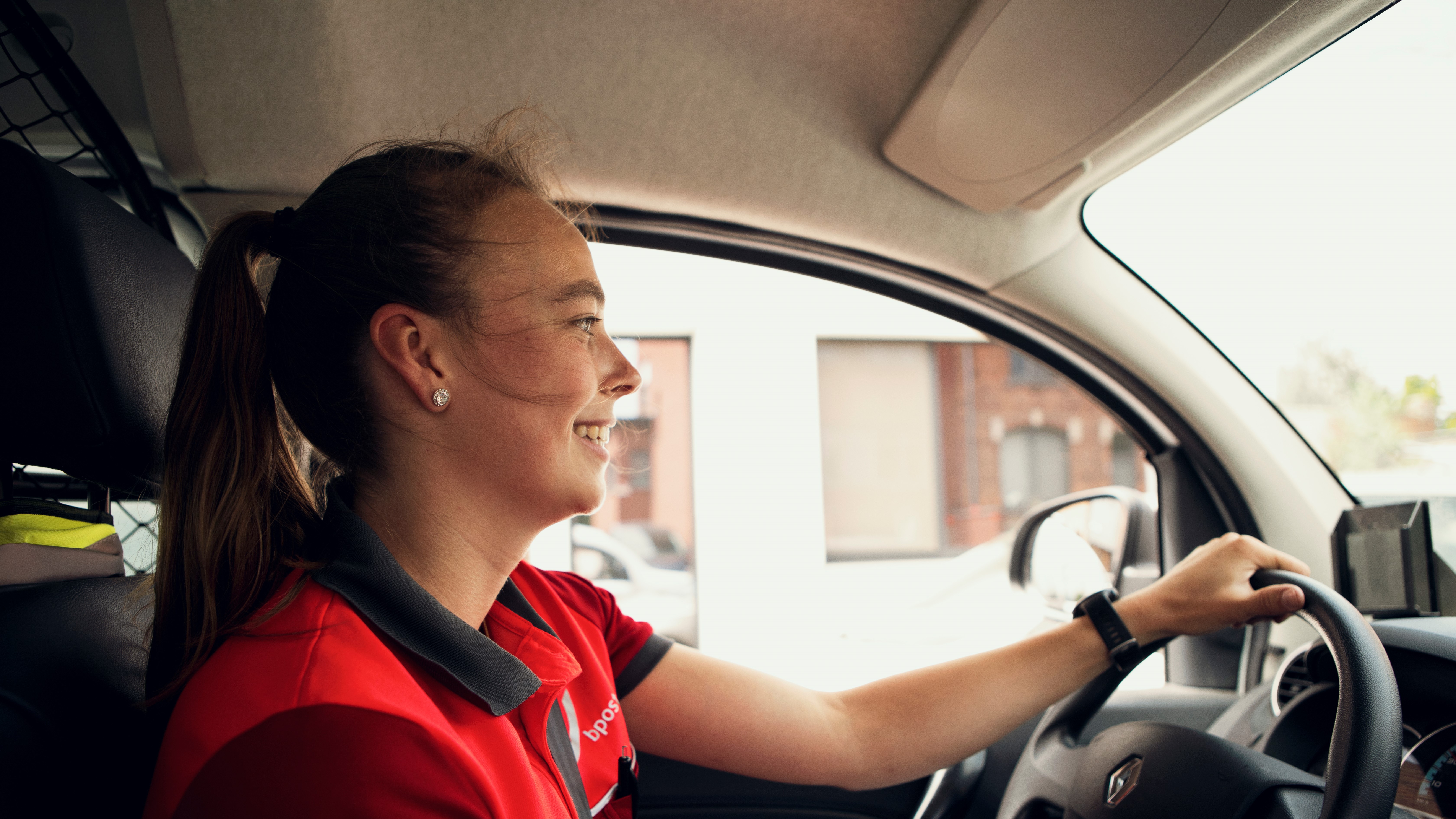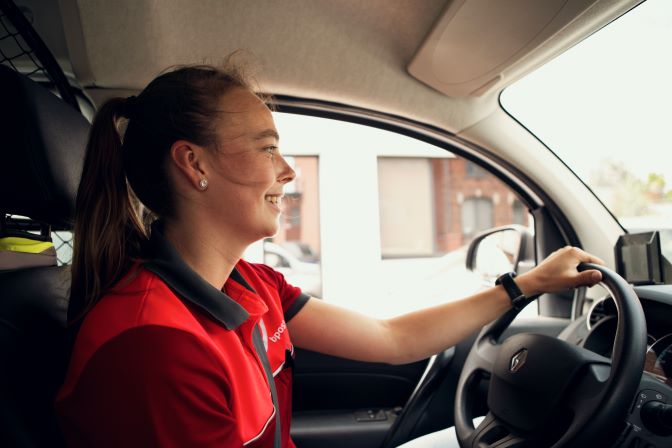 Teamwork brings us closer together: "Sticking around because of the nice colleagues!"
After a short search at bpost on the Philips site in Leuven, we found Charlotte. She is now working here as a postwoman. We are kindly invited to a table between the racks and bins of various postal items for a chat.
Charlotte, please tell us: how did you end up here?
Charlotte Sijmens: "I used to work as a physical education teacher in nursery and primary schools. But when you start out, you only get a few hours of tuition. I spent more time shuttling between the various schools than actually doing my job. Two years ago, I came here and applied for a job as a postwoman."
"During corona, so many parcels were sent that the permanent team couldn't cope, and so they started a so-called 'second wave' here. This was an extra shift from midday to 1 pm distributing about 90 parcels. I saw the vacancy for a parcel delivery person and it was not far away … my mother lives nearby. And because I am having such a good time with my colleagues, I decided to stay."
Did delivering parcels for bpost immediately turn out to be your thing?
Charlotte: "The first few days were a bit difficult. But I met someone I already knew and pretty soon I was chatting with my colleagues. I was lucky: we also had a very good team leader who really stood up for us! For example, if there were any complaints, he would come and check things out in a very friendly way. Or if you had a problem with your mobile phone or scanner 'Mobi', he came over to help you."
"You were alone in your car, but you were never alone: you could always count on him!"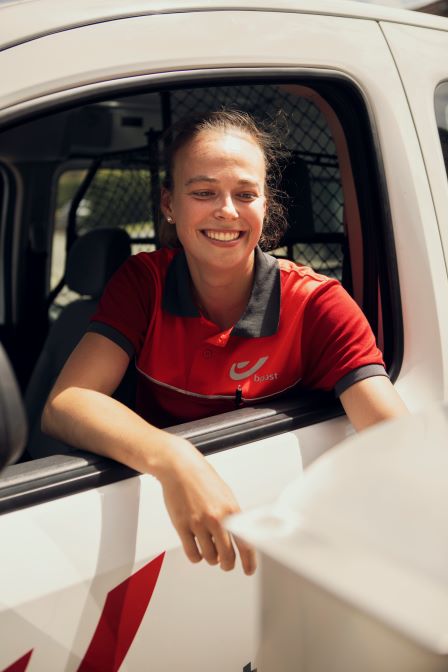 In the meantime you have become a full-time postwoman. A conscious choice?
Charlotte: "Not really. When the second wave stopped at the end of December, I was asked to join the permanent team for parcel and letter distribution. I started in the morning shift: my first round was at 6 o'clock, the second I learned was a newspaper round at 5 o'clock."
What about training?
Charlotte: "When you start as a bpost postwoman/postman, you first follow a training programme of ten days: the first three days are at the postal school, and then you spend seven days with someone who explains everything. At the postal school you are given full training … they explain, for example, what the newspaper list is or what to do with registered mail. After that, you also get a sort of driver training to make sure that your driving style is okay, and this also with the bigger vans. Later, every time you get a new round, you get another two days of training."
"When you start as a postwoman/postman, you first follow a training programme."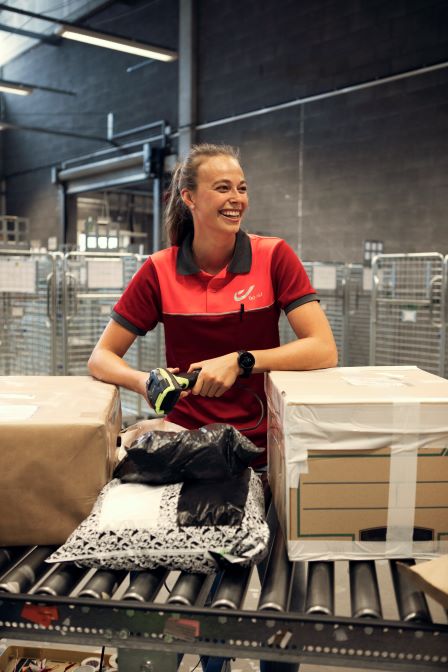 "In addition to that training, on Tuesdays and Thursdays we also have our 'five minutes': a short update in which we hear more, for example, about the safety regulations related to mouth masks or safety shoes."
Were there also things you were not prepared for?
Charlotte: "Getting up so early in the morning is difficult in the beginning. Your first newspaper round in the dark, for example: you have to look at the papers, find the mailboxes and house numbers, and you find yourself driving around a bit every now and then..."
"In the meantime, on my regular rounds, I can tell you what the letterbox at a particular house number looks like!"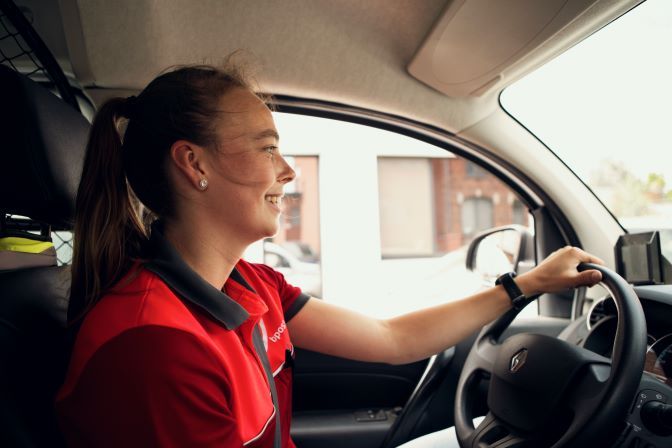 "There are also plenty of advantages to the job: I can go to the shops or take the dogs into the woods at times when there are no people around. And another big advantage: you can really be who you are here."
Finally, any tips for those who want to start here?
Charlotte: "Don't be too hard on yourself. In the beginning, you will sometimes swear and sometimes something will go wrong, a flat tyre or so. But you learn to get organised and the team leads and colleagues are always there to help you!"
Are you also keen to get started as a postman/postwoman? Check out our job offers >
Back