The worlds of bpost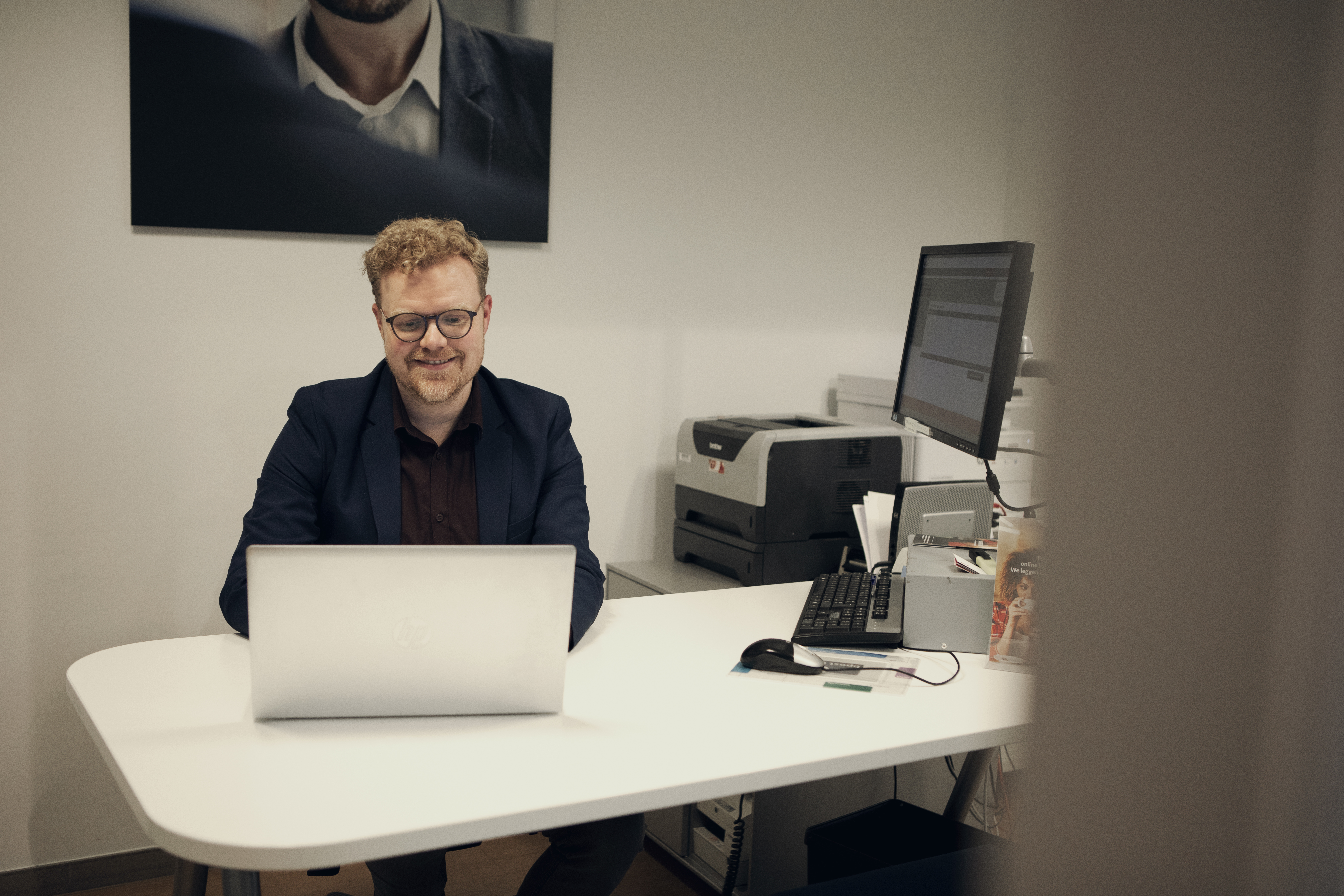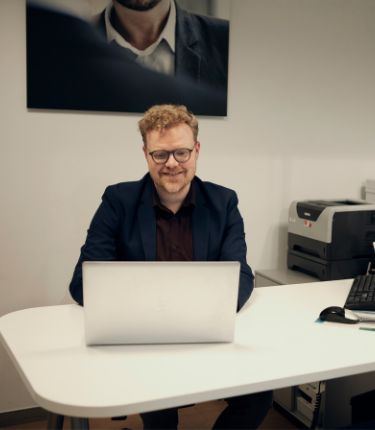 A sea of opportunity: Joran Branders on his career change
Anyone who walks into his Bruges office for financial advice immediately understands that Senior Financial Expert Joran Branders was born to work in a sales capacity: once he starts talking, he cannot be stopped. This is not surprising, because Joran has never regretted the decision to give a new direction to his professional life, and he talks about his work at bpost and his colleagues with infectious enthusiasm. But he is just as quick to talk about his job, and he can also explain investment products and financial legislation clearly and simply. His background as a kindergarten teacher often helps.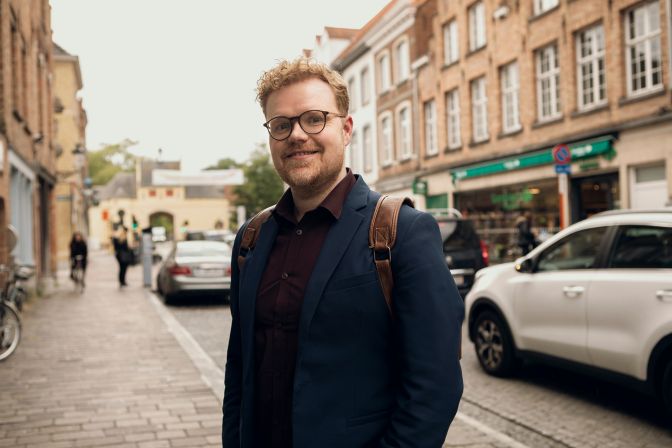 Joran Branders: "I taught for eight years and even had a permanent appointment, but at the same time I also had a dream of moving to the coast. And then I thought, I'm not going to wait until I retire to do something I like! I thought it was the right time to take a new direction. I started at bpost, where I found many career opportunities: first as a sales assistant, then as a deputy office manager and finally as a financial expert. Since April, I have even become a Senior Financial Expert!"
What does your work involve?
Joran: "As a Financial Expert, I conduct banking interviews to detect the needs of our clients and convert them into solutions and opportunities. My mission is to make savings more profitable by finding a suitable solution together with the clients. If other banking needs arise, such as a loan, I am happy to put them in touch with the right specialist. The best thing about my job is that I can be involved in the key moments of the customers' lives and offer them simple and clear solutions."
Going from a kindergarten teacher to a bank employee is quite a change. What attracted you to this job?
Joran: "I've always enjoyed being of service. So I looked at a lot of job offers in customer service, because I was interested in a sales job or a job in a customer service department. So I started as a sales assistant. I also liked the office straight away: it was a stone's throw from my house, there was a good atmosphere..."
"Working there, I was able to gain experience, and I was offered opportunities and training, which enabled me to successfully progress to a position as deputy office manager and then financial expert. My enthusiasm and drive were always the driving force, and the bpost team provided me with the tools I lacked."
"After teaching, I wanted a job where I could close the office door at night and say: that's it for today!"
Is this still possible now that you are a financial expert?
Joran: "Yes, you can define your working day well and keep your work-life balance. In principle, we work until five o'clock, but if the client can't make it, we are flexible. If you plan ahead and communicate well, anything is possible! My holidays are also always approved: I plan my appointments around them, get a bit ahead and work a bit more before I go on holiday."
bpost bank is currently running a campaign with the following message: 'Everyone is welcome to talk about investments, regardless of the amount'. Is this also something that distinguishes you from some of your competitors?
Joran: "Yes, we are open to everyone, so we are open to both 'big' and 'small' investors. We are a bit of a 'niche' for ordinary people who want personal advice. We regularly welcome people who have little or no experience of investing and we want to help them navigate the different options."
"If you explain clearly and reassure them, you often get very positive reactions. That's where my experience as a kindergarten teacher comes in handy."
"We are also very accessible. Customers can come in without an appointment: my door is always open to them!"
Finally, what do you think are the biggest advantages of this job?
Joran: "The contact with the customers, but also with the colleagues! The climate within the Oostende Cluster distribution network is really pleasant: we support each other and everyone here is open to diversity. I am accepted and appreciated for who I am and that is worth more than the best paid jobs."
"My partner used to say to me: I wish I had colleagues like yours! So he applied for a job and is now working at bpost as a sales assistant."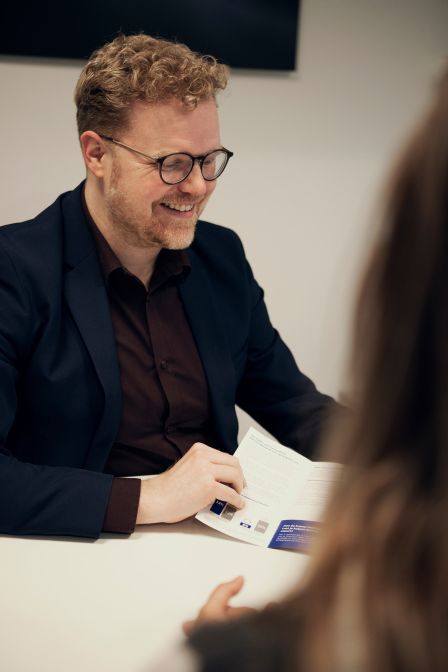 Another advantage is that when you move, there is always a bpost office near you. At the moment I am based in Bruges. But who knows, maybe next year I'll be working in my home town of Ostend? Then I'll just have to hop on my electric scooter and go to work!"
Do you want to start working as a financial expert at bpost? Take a look at our jobs >
Back