.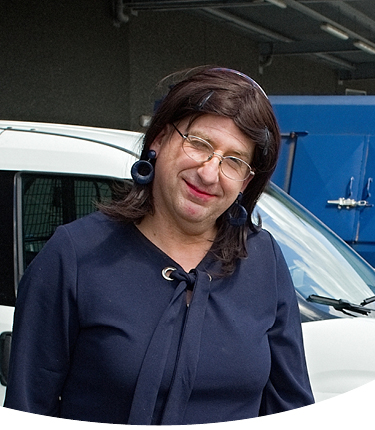 Postwoman Helena came out as a woman and was given full support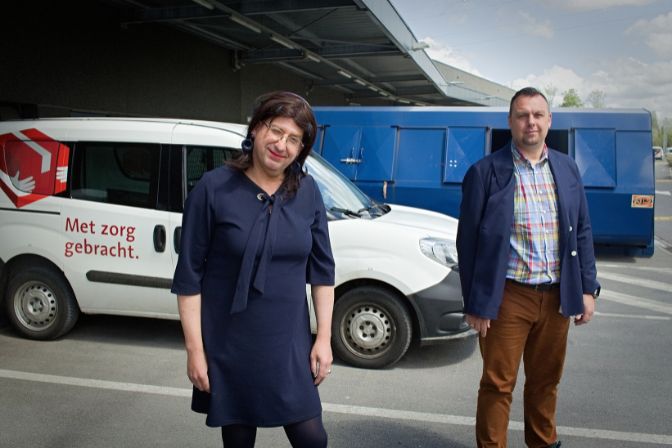 International Day against Homophobia, Transphobia and Biphobia
17 May is International Day against Homophobia, Transphobia and Biphobia The rainbow flag at Centre Monnaie/Muntcentrum symbolizes bpost's commitment to giving everyone equal opportunities. More than words, it's actions that count. "And I'm incredibly grateful to bpost for that. When I came out as transgender I received the full support of management and all the colleagues in the mail center," says postwoman Helena Vanmelkebeke (47).
It came as a complete surprise, that day at the Oudenaarde mail center. Rather by chance, a colleague had noticed she had updated her Facebook profile. Now it was Helena who was posting under the profile. "I wanted to come out as a woman gradually and planned to slowly but surely venture out in women's clothing far away from Oudenaarde. It went a little differently due to my slip-up," she says, laughing.
Guidance and appropriate measures
The genie was out of the bottle. After many years of doubts and problems, Helena felt she was a woman who had been born as a man. "It expressed itself especially after the death of my parents. I took care of both of them for a long time. My mom had Parkinson's and I had to let it out eventually too. I started dressing differently and in that way admit how I felt. I really realized it when I eventually started wearing women's underwear. It was the beginning of a challenging identity crisis. I only started feeling better when I let it come out. The pandemic, when everyone started questioning things, accelerated the process."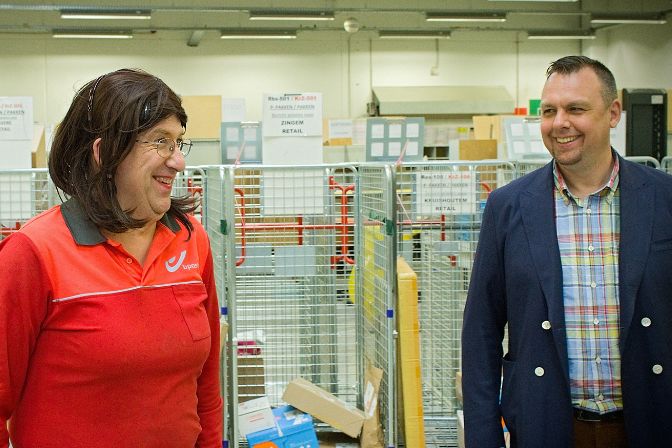 Helena told mail center manager Franky Van Der Stuyft. "I was surprised, because I hadn't noticed anything prior to that," he says. "I immediately notified the bpost psychosocial service, a team that includes various psychologists and social work professionals ready to support employees. With her team leader we discussed how we could support Helena and we also brought in an expert from Transgender Infopunt to help us. We looked into adapted measures like the use of lockers and toilets."
Unbelievable support
This intense period was rounded off with a group meeting when Helena came out to 120 colleagues in total. Franky Van Der Stuyft: "We did that in several groups, but it was always very quiet. We organized a few things as a company, but Helena's testimony was gripping." "The support I was given was unbelievable," Helena says. "I can only praise my managers and my colleagues. I haven't heard a single indelicate word in all those months. On the contrary. Obviously there has been the odd slip of the tongue with my old identity, but that's understandable." Helena is now waiting for hormone therapy and surgery. And she's grateful to bpost for all the support. In the meantime, she continues to do her job, as she always has.
Back