Peter on the job day that changed his life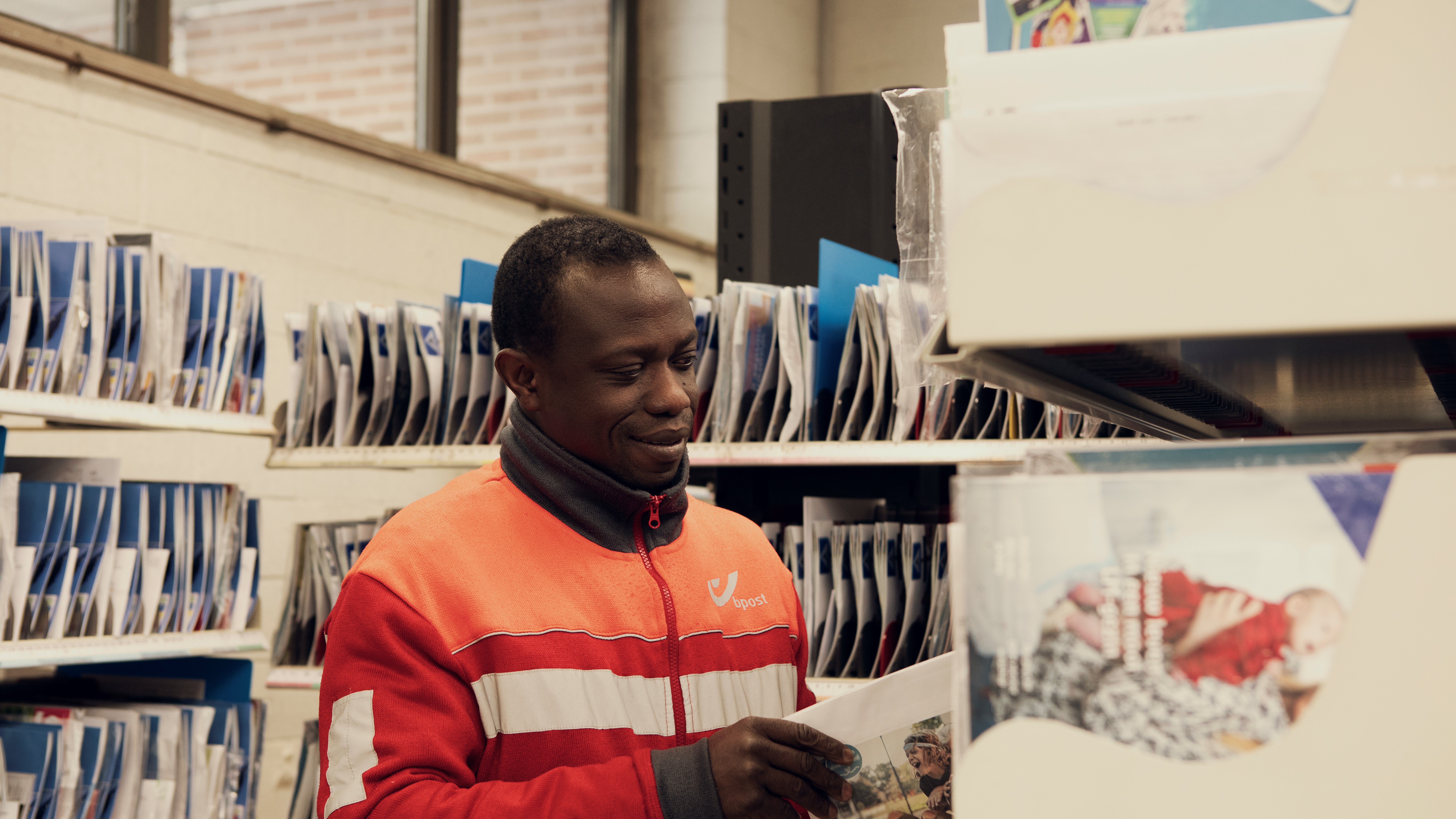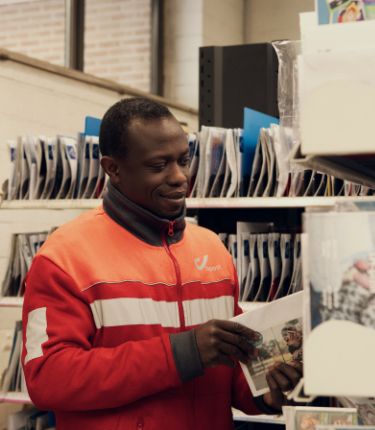 "bpost is great for me!" Peter on the job day that changed his life
Always wanted to know if being a postman is a job for you? And how to take the first step? Well, so did we! That is why we made an appointment with Peter Bamfo, postman at the Mailcenter on the Groenstraat in Vilvoorde. There we were received with a smile, and as is customary for good friends and (bpost) family, we were allowed to go straight to the heart of the operation. It soon became clear that in this office all the colleagues are one big family. A happy family, as we saw immediately, and one in which everyone is a little crazy if we are to believe Peter.
Peter, on our way in we saw you shaking hands with many colleagues. Is it always this jovial here?
Peter Bamfo (laughs): "Yes! I love coming to work. Everyone is enthusiastic and we are all a bit mad. I also feel very comfortable here. I know how to do my rounds, that makes me relaxed. What also makes the work fun is that you are always outside, and you have lot of social contact. The atmosphere among colleagues is also super and everyone helps each other out."
"Every time I step inside, I still think: yeah, I'm back home!"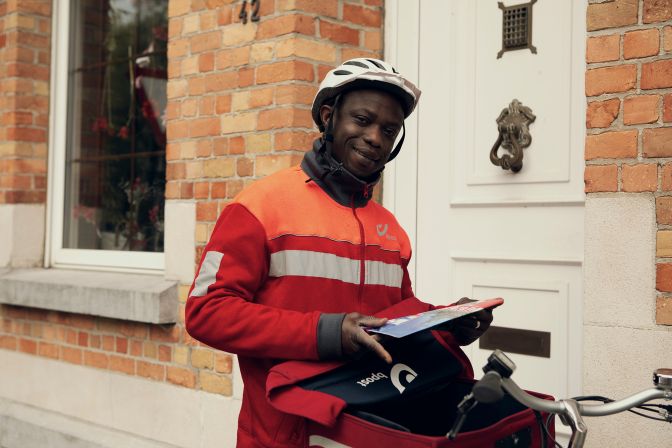 Are there also things that are less fun? Like getting up early or the pressure to finish your round?
Peter: "No, I always wake up early so that's not a problem. And I keep a 'normal' pace for myself without looking at the clock to make sure I'm done by 1pm or so: I want to be happy with what I do and how … no stress for me! I see a lot of good sides to it: the fact that you are always outside and have a lot of variety, for example."
It seems as if Peter has never done anything else, yet he only started two years ago. He came along to a bpost job day at the office in Vilvoorde, when there was a great need for postmen. Interested parties have the opportunity to get information about the different jobs at bpost and can – at the end of the day – immediately go for a selection interview. In this way, they'll directly know if and when they can start working there.
After a presentation by the Mailcenter team, candidates are given precise information about their salary and working conditions. This is followed by a tour so they can see for themselves how parcels are sorted, how they would have to prepare their rounds, etc., including (sometimes) a round on their bike so they can get a taste for the job. In short: following such a day, you know exactly what the job entails and whether it is something for you. That is how it was for Peter.
Were you immediately convinced, Peter? And how did you get started at bpost?
Peter: "When I saw the advertisements for the job day, I went for it. I came in and introduced myself and had talks with the people at the interim office. Then I did a bike ride during a day to see how the system works and to see if it was something for me. I found it interesting right away! And then after a trial period I got my contract and started here."
"At the time I got the offer, my father had just passed away. I asked them to keep the job open for me and they did. I absolutely wanted this job and I am still super happy with it!"
"If you're not happy one day or you have a problem, there's always someone here to make you smile."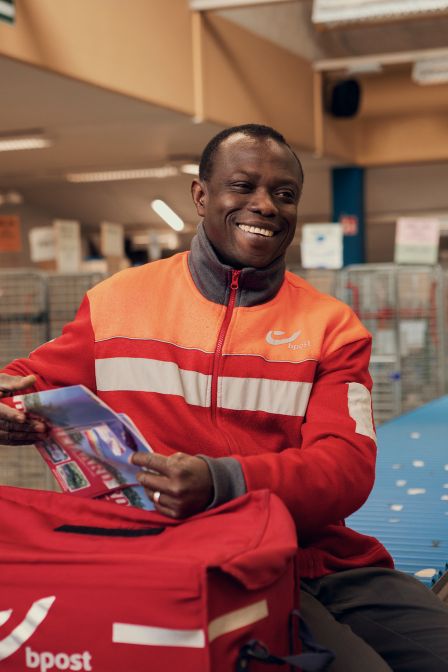 Would you like to rise in the ranks at bpost?
Peter: "In this job, I have everything I could dream of: good colleagues, good team leaders ... I'm not interested in a desk job, but leading a team would be something. Because then you can really help people. If they were actively looking for people to train, I would consider it. But I'm not into it: I have enough challenges and I love my job too much!"
Back