The worlds of bpost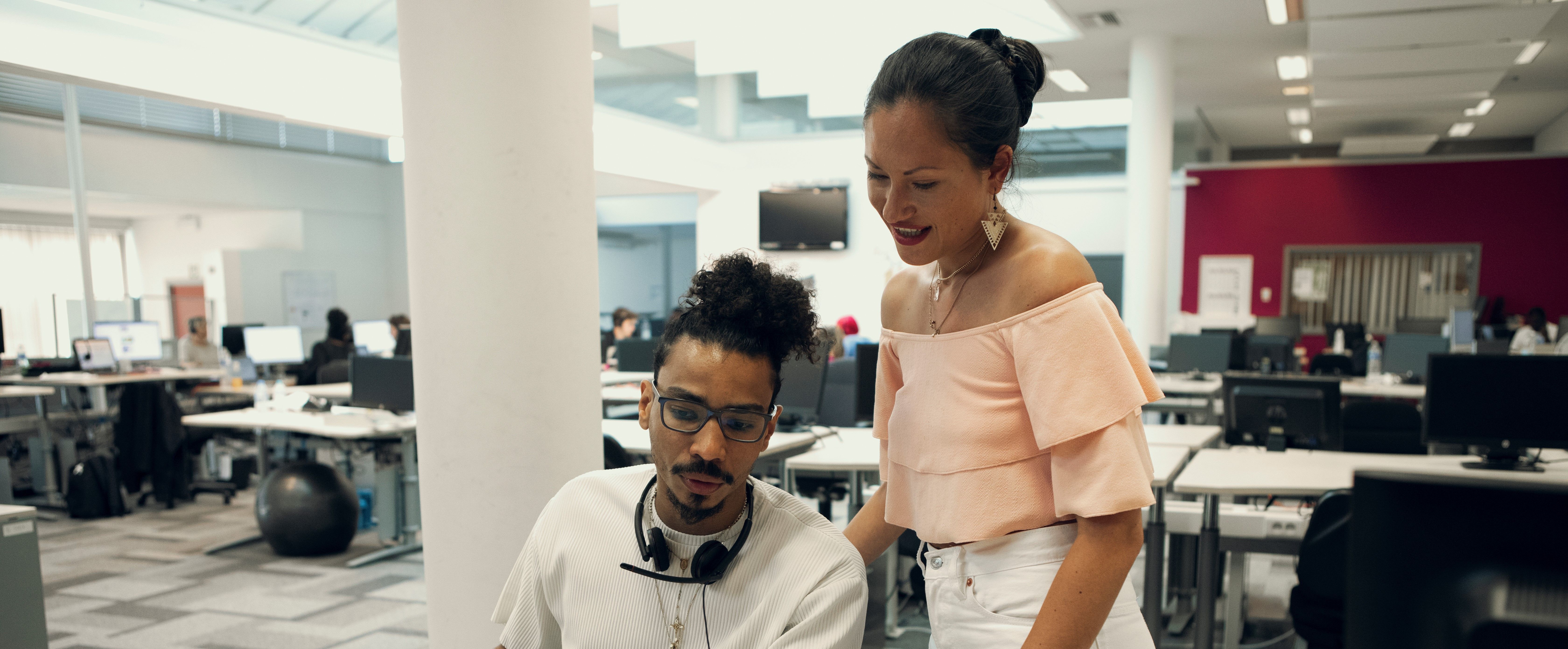 If there is one thing that ALL large Belgian and international companies have in common, it is that they ALL have a customer service department. A team that is responsible for answering customers' questions, handling complaints and claims – and all that with a smile! At bpost, some 70% of calls are about questions that Julie, Lucien and their staff are quick to answer with ease. It's a team that almost makes you want to have a problem!
Hello Julie and Lucien. First of all, can you please explain to us exactly what your job is?
Julie: "We both work in bpost's customer service department. This is where customers call when they have a question for bpost."
Lucien: "The bpost customer service is a telephone service. This makes things much easier for shy employees. What's more, you can always count on the support of others when you come across a customer who's a bit upset."
"I'm lucky to have a coach like Julie. She's a great asset to our team. If we have a question, we go to her. She is always available to help us find a solution for the client." Lucien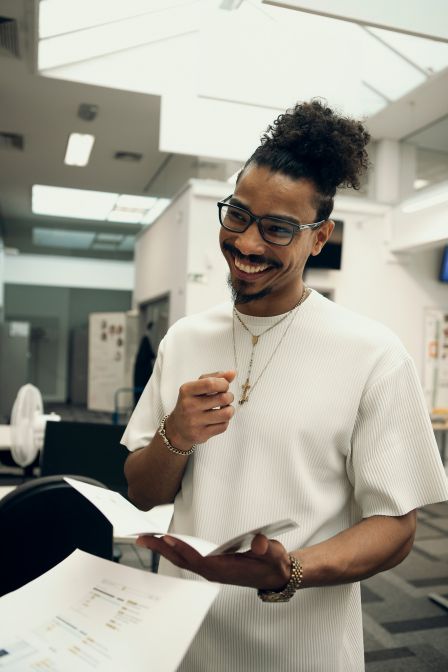 Speaking of the team, how many of you are there in total?
Julie: "There are many of us. In fact, in our team, there are about 20 people. Our team is Team 5, a team of temps! It's the first team new agents go to when they start, before being redirected to teams that are more dedicated to particular areas, like parcels or international, for example.
I imagine you are regularly contacted by people with complaints, but do you also get contacted for other reasons?
Julie: "Actually, the majority of customers are very pleasant, and really positive people with practical questions, and who are simply delighted to have someone on the phone. In our team, we treat each caller in a very human way and do everything we can to meet their expectations. Sometimes people call us to thank us, for example to tell us that they love their postman and want to keep him (laughs). Really nice!
"Satisfied customers call us to thank us for the work we've done, and sometimes we're even asked to go for a drink. All that's missing is the flowers and the champagne (laughs)." Julie
Before working in this position, were you already working at bpost, in another department?
Lucien: "Not me. I started out working in security. But I was looking for a better job. On the advice of a friend, I joined the customer service department of a company before applying to bpost."
Julie: "I started working in the hotel and catering industry. Then I moved on to the call centre sector, I did some sales and then arrived at bpost. Here I found what I hadn't found elsewhere, namely a family atmosphere that I appreciated immediately. I'm lucky enough to be a coach so I answer the phone a lot, I train new employees... and I love it."
Lucien: "I'm going to pick up on what Julie just said. Customer service isn't just about answering calls, it's also about all the work Julie does upstream, especially coaching interim agents and training new arrivals. A job she does very well indeed."
Julie: 'Thank you!'
"It's not just the customer service team that's nice, it's the whole package. And that's what makes me want to stay here, at bpost." Lucien
Let's change the subject a bit. Do you have any good stories to tell us?
Lucien: "Yes, there are lots of them. There's one that I particularly like. One day, a customer called me and told me that someone else had collected his parcel from a collection point, that he was not happy at all, that it shouldn't happen like that... in short, he was rather annoyed. Of course, I try to reassure him, but it wasn't easy. At one moment during the conversation, his wife came home. He explained the situation to her and his wife told him that his parcel was there, on top of the kitchen cupboard, and that she had picked it up earlier in the day. The customer immediately changed his tune, all confused about having got worked up over nothing (laughs)."
Julie: "What I love is finding the parcels while on the phone with the customers. They sometimes choose 'safe places' that are, to say the least, original. It happens that I'm on the line with the customer, and I hear them searching. Sometimes we find the parcel in a place as unlikely as the barbecue, simply because it was the 'safe place' chosen by the customer (laughs)!"
"One day, a customer had chosen as their safe place... the rubbish bin. He had simply forgotten that it was collection day. The result was that the parcel was 'picked up' with the rubbish (laughs)." Lucien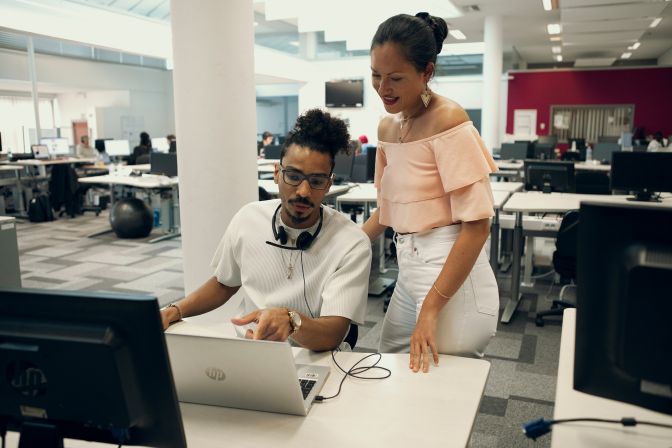 In conclusion, what advice would you offer to someone about joining bpost?
Lucien: "What characterises bpost is the deeply human side of the company. We are lucky to be well supported, in particular by coaches like Julie, but also by super competent team leaders and a management team that listens to everyone. For example, we have a meeting every Monday morning and the first question we are always asked is 'how are you doing'. This has the effect of boosting the morale of the troops, and always leads to better results on the ground. In short, if people want to know how things work at bpost, I warmly advise them to come and see for themselves. Believe me, working at bpost offers so many advantages."
Julie: "I agree completely with you. When I went for the interview, we went over bpost's values, and I found these values in practice. This strength of bpost in bringing together people from different ethnic, social or even religious backgrounds, this enormous diversity works really well. With colleagues ranging in age from 20 to 60, everyone finds their place here. No matter whether you are just starting your career or want to make a fresh start, everyone is welcome at bpost!"
Do you want to become our customers' main point of contact? See the jobs >
Back