The world of bpost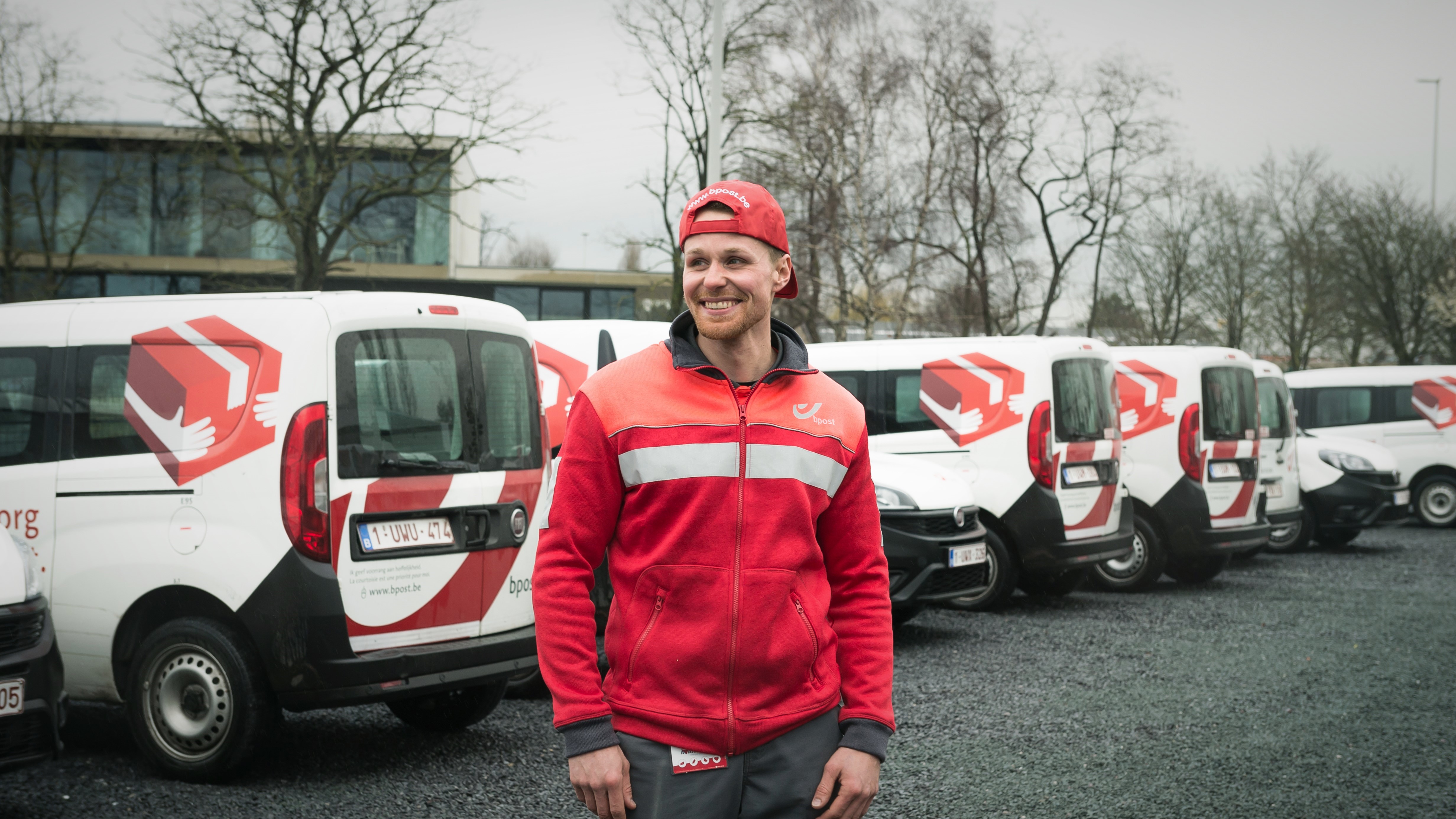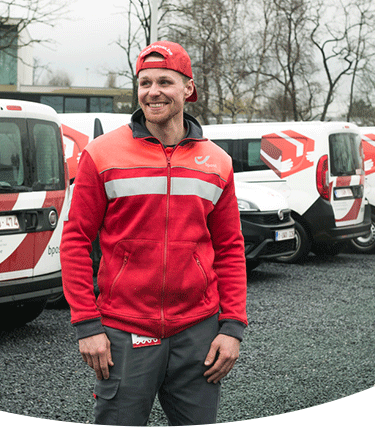 I'm more proud of my job than ever
The essential role bpost has in our society has become clearer than ever during this pandemic. More than 34,000 employees – from sorter to delivery staff – work hard every day to ensure that a letter, parcel or card sent with love makes your day more convenient, more friendly and more fun. Postman Keanu (26) embodies the enthusiasm and drive of bpost people as much as anyone. "I'm more proud of my job than ever. Applying for a job at bpost was one of the best decisions I ever made," he says with a smile.
Keanu swapped a building site for an e-bike and mail van 18 months ago. "I didn't mind getting up early in construction, but the late evenings started to affect my private life. I needed a new challenge," he says, looking back. Keanu read in a recruitment leaflet that bpost was looking for motivated colleagues. "I don't really want to give up my diploma, but the job description appealed to me immediately. I just happen to be a sociable person who likes being outside. I gave it a go and went for an interview."
Feeling confirmed
After a short theoretical course and three days as a trainee Keanu completed his first mail rounds. It clicked for him immediately. "Those first few days confirmed the feeling I had: the pleasant working climate, the great colleagues, the social contacts, the fresh air… I think there are few jobs that combine all those advantages so well," the sparky twentysomething says. After a month at various departments, bpost offered Keanu a permanent contract. He didn't think twice.
Variety and respect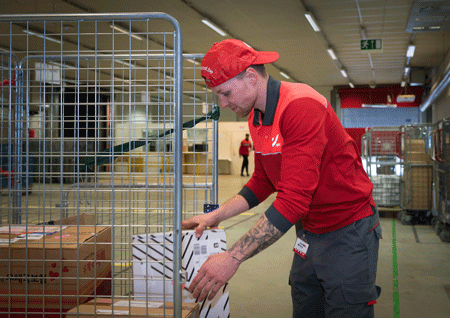 Keanu now works as a substitute at nine different services. "One day I'm delivering letters and advertising mail on my e-bike in Wetteren, the next I'm in the van with the newspapers in Kalken. Or I'm doing both in Schellebelle. It gives me the variety I need: I'm always meeting different people and crossing different landscapes," says Keanu. He agrees that people like seeing their postwomen and men. "That appreciation has only increased during the pandemic. You get a real feeling that you are a connecting factor. With a card, a letter or parcel, you bring people together, even in this age of social distancing. It's something people realise too. The respect and encouragement I am experiencing out and about give me an extra boost."
More time off, nice wage packet
For Keanu a regular shift starts at 6:45 am sorting mail trays and advertising mail. The newspaper round starts a lot earlier. Keanu will be on the road as early as 4:15 or 4:40 am. "To deliver mail you need to be a morning person, that's clear. The earlier you start, the more time you have for yourself in the afternoon. I'm a fitness freak – I work out 8-10 hours a week – so I have plenty of time to do that now. And then there's the nice wage packet with lunch vouchers as well."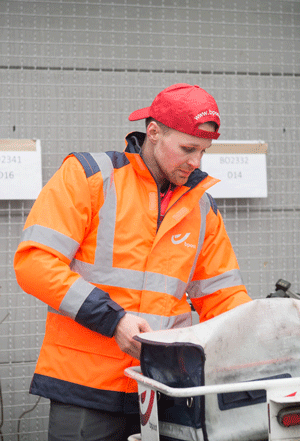 Morning sun as companion
What Keanu likes best are sunny days on his e-bike. "In shorts with the morning sun as my companion delivering mail: it's a privilege. You do need to knuckle down when it's cold, but you can't whinge too much (laughing). There is one downside to every job, though. On a mail round it's all down to you. You're in control. Shift up a gear and you'll finish earlier. Or you can have a sit down for a sandwich on the way: you choose. That freedom is a nice extra."
Pride in your work
bpost is always looking for postwomen and men, people like Keanu who like a job that challenges them and brings them into contact with people. "Who would be the perfect colleague?" he wonders. "People who don't mind the alarm going off in the wee hours, that's for sure (laughing). You have to like being around people and being outdoors. A sluggard is probably not going to cut it, because good organisation is half the job. I think it's important to make sure the mail goes all the way through the slot on rainy days. No one likes getting their mail all crumpled up. So you have to have a bit of pride in your work. More than ever in these exceptional and extraordinary times. And a last personal thing: if, after this pandemic is put to bed, you like a game of cards after work on a Friday, you're on the shortlist!"
Back