Frederic on his student job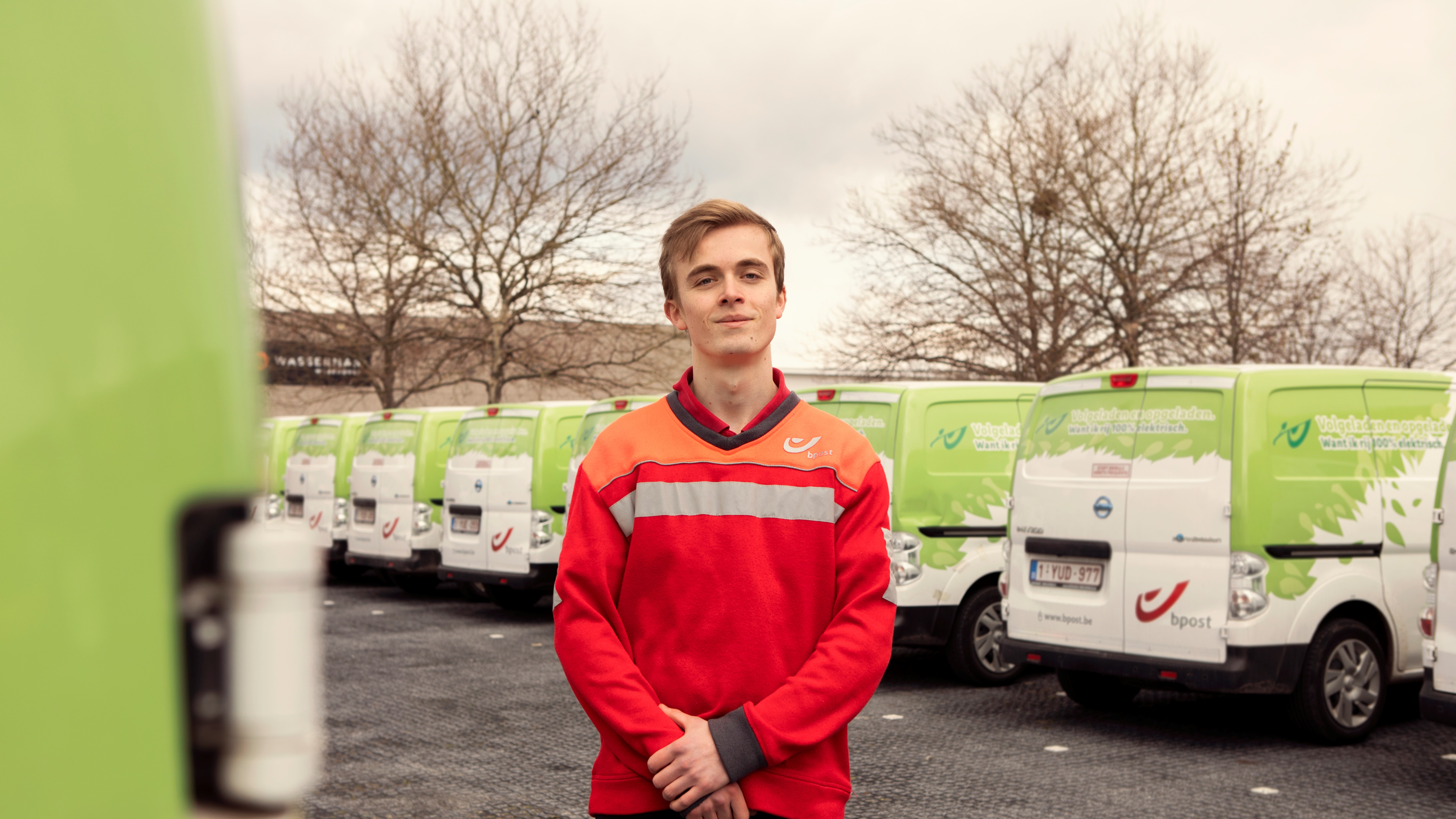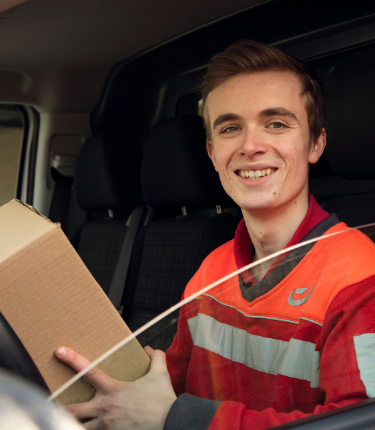 A student job at bpost: nothing but benefits! 
On a rather wintry Saturday afternoon in early April, we dropped by our parcel sorting center in Mechelen. Job student Frederic Vande Sande (20) had already been working for about 6 hours. But when he starts talking enthusiastically about his weekend student job at bpost, there is little sign of that. 
Frederic: tell us more about yourself and how you ended up here? 
Frederic Vande Sande: "My name is Frederic Vande Sande and during the week I study to become a lab assistant at the Karel de Grote Hogeschool. My intention is to work in a hospital laboratory and help with the care and diagnosis of patients. Preparing the work of the doctor, actually. And on Saturdays I work at bpost." 
And how did you end up here? 
Frederic (looking at his colleague): "Through her father. Jana and I are a couple by the way (laughs). He told us that there were lots of vacancies here for students, especially on Saturdays. So we started in April 2019. And I'm still enjoying myself. I really like what I'm doing. You have a lot of variety and it's an ideal change from being on the campus for a whole week amongst books and in the lab. It's totally different and here you can really take your mind off things." 
Is that why it's so much fun? Or are there other advantages? 
Frederic: "Well, you also earn something of course (laughs). But an important advantage is that you can work on the weekends and combine it with your studies without any problems." 
"I think it's also important, as a young person, to contribute to the economy. And even with corona, we have worked right through. Thanks to us, the regular postmen and women were not overworked and everyone got their packages delivered to their home. And because people were at home more, the flow of parcels increased enormously during corona." 
"Postman is really a bottleneck profession in certain times, and it's important that that service is still provided."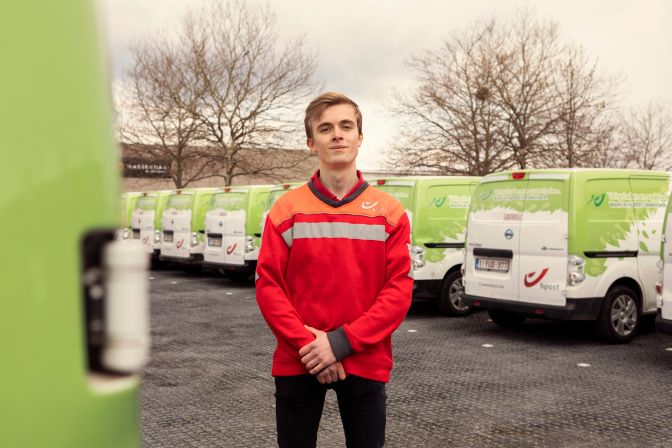 Perhaps some people are reluctant to get up so early every Saturday? 
Frederic: "No, it's very flexible. You know in advance that you are going to be working every Saturday. The normal shift is from 7:30 am to 3 p.m., but you can also start earlier and help sort packages. And you don't have to come every Saturday either. We are in a WhatsApp group with the other students, and so if you know you have exams or a family party, say, you can just let them know two weeks in advance that you won't be available. That's taken into account and it's not bad if that happens once in a while. So there is a lot of flexibility." 
"You can have as much leave as you want: if you can't come one Saturday you just let them know in advance. Then of course you don't get paid (laughs)." 
The job is also quite well paid. In addition to their salary, the students also receive 8 euros in meal vouchers per day and a mileage allowance. Plus you get to drive a wide range of electric cars to deliver the packages, which Frederic says is also a special experience. Since he is not from Mechelen himself, he has also got to know the city and now knows his way around perfectly. 
Do you get your round done easily? And what if you don't?
Frederic: "You get a certain number of packages as standard, but if you don't finish the round, that's not a problem at all. I think it makes you more motivated. And you always leave with a positive feeling. Moreover, you are entitled to a half-hour break during your shift. You can do what you like with that time." 
"You get a lot of freedom and if you want to have a chat or a rest you can."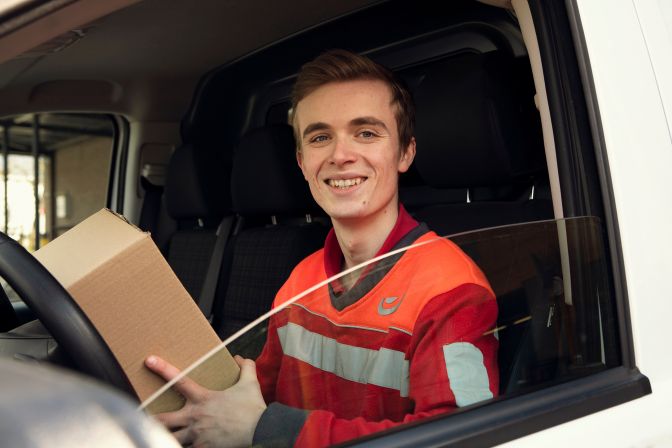 Is the social contact with the people on your round important to you?
Frederic: "Yes, it is. You meet a lot of different people and what is striking, especially since corona, that everyone is super happy to see you! So your work is really appreciated and you automatically become more open and social. Sometimes they ask you if you want a drink, and give you chocolates... And during the corona period many people wrote "merci" on the back of their parcels. It's nice when you can make people happy." 
Back