The world of bpost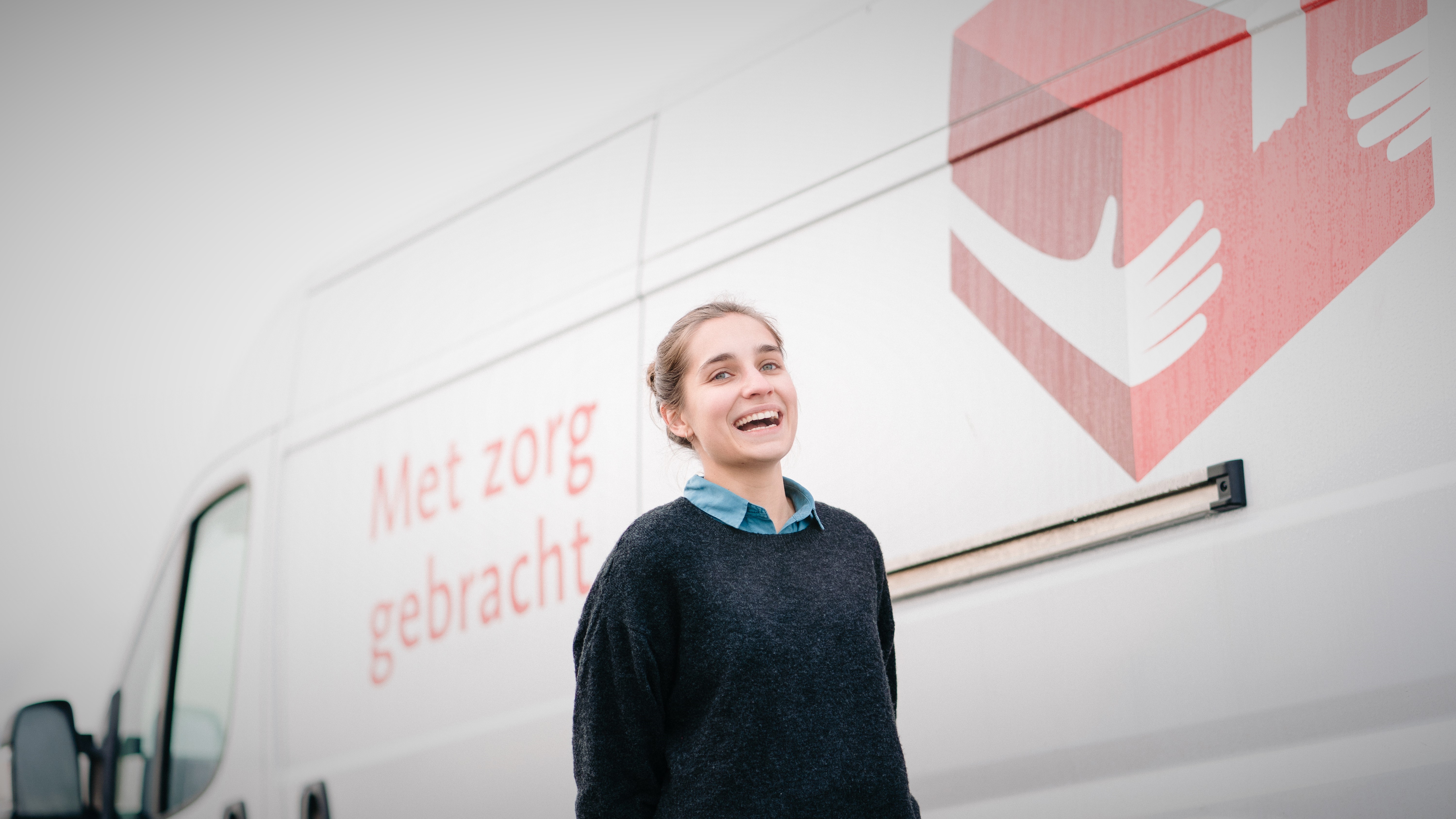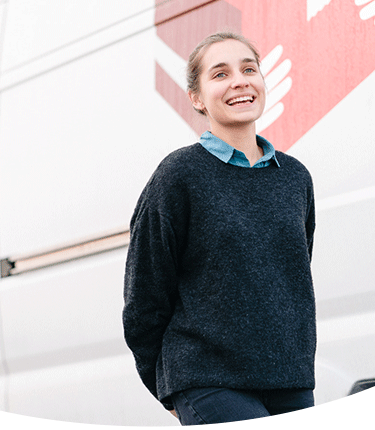 Still very happy that I chose bpost
Two years ago, Emily opted for bpost and seized the opportunity to boost her career.
On an international, social and human level.
After her studies in Applied Economics and Strategic Management, Emily went in search of her first professional experience. She started at bpost as a Finance Trainee and now works in our Sales & Marketing department. "A big company with different cultures, languages and personalities. A company with a social character, which takes its social responsibilities very seriously. That's what I was looking for after my studies. bpost met all these criteria, so I decided to apply for traineeship.
"After my studies, I was looking for a company with a social character, with a strong focus on social responsibility.
The perfect match.
Spread over two years, bpost's traineeship is a program designed for people who have just finished their studies and are ready for their first professional experience. Candidates are first invited to a job day. The aim is to find the perfect match between what we offer as an employer and the skills and ambition of the participants. Once we feel it fits, we launch the traineeship.
"I feel at home here. I had this impression very early on, from my first meeting with bpost during the job day. And that feeling has never faded since. I can be 100% myself here. In my opinion, this is due to bpost's (very) human approach. People are at the center of attention, regardless of their personal history and individual characteristics. I know that at this level, bpost can make a difference for many young people, for ambitious beginners who are afraid of not having the chance to find a job in a large company without professional experience".
"I know that thanks to its human approach, bpost can make a difference for young people.
Seize opportunities.
With more than 500 different jobs within bpost, we are able to offer a lot of opportunities to our staff. The enormous number of jobs creates a real internal job market, which allows you to evolve to a new role or discover new functions. "I didn't want to leave bpost, but in terms of the content of the job, I wanted to move on to something else once I had finished my internship. So it was great to be able to apply to my own employer when I wanted to move from Finance to Sales & Marketing.
Receiving opportunities and seizing them.
"There are a lot of opportunities to grow and develop, but you have to seize them yourself. This is the message I want to pass on to other young people. This is why I represented bpost some time ago at the WeLoveBXL pop-up university. »
WeLoveBXL is an initiative that aims to create a diverse, dynamic and positive environment in which young people in Molenbeek are encouraged to focus on their personal development. It is in this context that a pop-up university in Brussels has been organized. For five days, participants took part in sessions on marketing, finance, project management, brainstorming techniques, etc., with the support of professional coaches.
"If I can encourage someone to seize the opportunities, I will have succeeded in my mission.
"During this pop-up university, I wanted not only to coach young people, but also to inspire them. I wanted to show them what bpost stands for as a company and as an employer. If I was able to inspire one person to take the initiative, to seize opportunities when they arise, then I have succeeded in my mission".
#Wearebpost.
"I am always extremely satisfied to have opted for a company where so many people are welcome, where the human approach comes first and where each employee can make a contribution to society.
Back