20581
IBO commercial collaborator
Location : West Flanders
IBO Commercieel medewerker (loketbediende)
Functieomschrijving
Je dag als commercieel medewerker aan het loket bij bpost ziet er nooit hetzelfde uit. Het ene moment neem je een pakje voor retour in ontvangst, het volgende help je een klant bij een aangetekende zending, en even later open je een nieuwe rekening bij bpost bank. Wat wél elke dag hetzelfde is, zijn de sociale contacten die je hebt en de gezellige sfeer onder de collega's.
Heb je nog geen ervaring? Geen probleem, veel goesting en een goeie babbel zijn veel belangrijker. Via het IBO traject krijg je de nodige opleidingen en word je bij elke stap goed begeleid.
Taken en verantwoordelijkheden
·        Voor onze klanten ben jij het gezicht van bpost, je verwelkomt hen dagelijks met de glimlach
·        Je stelt klanten de juiste oplossingen voor, op basis van je kennis. Je zorgt er dus voor dat je kennis over onze producten en diensten steeds up-to-date blijft
·        Door je klantgerichte houding wil niet zomaar hun vraag beantwoorden, maar hun verwachtingen overtreffen
·        Indien nodig verwijs je een klant door naar een klantenadviseur
·        Je geeft niet alleen informatie, maar promoot ook onze post-, bank- en verzekeringsproducten en –diensten
Over het IBO traject
Op 8 weken tijd stomen we jou via het IBO traject klaar voor een job als loketmedewerker. In deze periode krijg je training op de job, gecombineerd met zelfstudie via online en klassikale lessen. bpost begeleidt je bij elke stap zodat je met een gerust gevoel aan de slag kan. Tijdens de opleiding ontvang je bovendien een IBO-premie, bovenop je werkloosheidsuitkering. Na 8 weken ontvang je dan jouw contract bij bpost.
Profiel
·        Je bent klantvriendelijk en behulpzaam
·        Je haalt energie uit de vele sociale contacten
·        Je bent op zoek naar een afwisselende en veelzijdige job
·        Je wil blijven bijleren en bent bereid tot zelfstudie, wij geven jou de kans om je te blijven ontwikkelen en door te groeien
·        Je beschikt over een diploma Hoger Secundair Onderwijs.
·        Je ziet het zitten om te werken in meerdere kantoren binnen jouw regio. Je bent flexibel (ook op zaterdag)
·        Je bent Nederlandstalig (en hebt voldoende kennis van het Frans als je in een tweetalige regio werkt)
·        Je kan een uittreksel van je blanco strafregister voorleggen
Jobgerelateerde competenties
·        Reclame of vermelding van de wisselkoersen actualiseren (affiches, folders, ...)
·        Klanten ontvangen en hun vraag identificeren (beheer van rekeningen, aankoop of verkoop van waardepapieren, informatie, ...)
·        De kassa tellen, verschillen vaststellen en fouten corrigeren
·        Documenten en producten klasseren en ze na verificatie van de identiteit afleveren (bankkaarten, chequeboekjes, aangetekend schrijven, ...)
·        Bijkomende producten of diensten aan klanten verkopen (toeristische kaarten, postzegels, ...)
·        Klanten sensibiliseren over het gebruik van geldautomaten en e-services en ze daarbij ondersteunen
·        Klanten informeren over diensten en producten rekening houdend met het inkomensniveau, het gespaard bedrag en de projecten (investeringen, levensverzekering, ...)
·        Producten of diensten aan (potentiële) klanten voorstellen en verkopen (spaarplannen, beleggingen, ...)
·        Afspraken met de klantenverantwoordelijken inplannen
·        Courante transacties en verrichtingen in beursportefeuilles registreren Bewijsstukken overhandigen
·        Zicht- of spaarrekeningen openen
·        Pakketten, pakjes, aangetekende brieven en bewijsstukken van postverzending ontvangen, verifiëren en registreren
Persoonsgebonden competenties
·        Communiceren
·        Verantwoordelijkheid
·        Resultaatgerichtheid
·        Analyseren
·        Kritisch denken
·        Zelfstandigheid
·        Samenwerken
·        Flexibiliteit
·        Klantgerichtheid
Aanbod na het IBO traject
·        Een voltijds bpost contract na 8 weken
·        Een stipt betaald bruto maandloon van € 2334,60 en vele bijkomende voordelen:
o   Maaltijdcheques ter waarde van € 8 netto/gewerkte dag
o   Een productkennistoelage van €275,96 bruto bij 20 voltijdse werkdagen
o   Tussenkomst in je traject woon-werk
·        Een job in je eigen regio. Geen files voor jou dus!
·        Je maakt deel uit van een boeiende werkomgeving die steeds in beweging is. Je krijgt de kans om hier mee je stempel op te drukken.
The next steps

The next steps
2
You have a contact with our recruitment partner
3
You find out if the function is made for you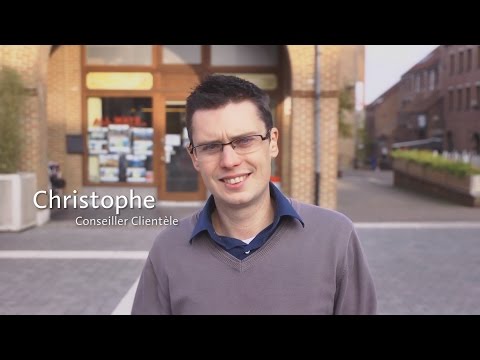 Discover this job

Back to Open positions