13859
Production Manager
Location : Liege
Production Manager
Intro
Just like everyone else, you will undoubtedly have ordered one or more parcels over the last few months. In order to distribute the influx of mail & parcels as optimally as possible, our processes are fine-tuned and our services expanded. In this evolving context, we are looking for a Production Manager for our sorting centre in Liège.
What does a  Production Manager do?
As a Production Manager,

      - You coordinate the operational activity at the Sorting Center over the 3 (early, day, night) shifts. You are highly involved and you are responsible for the end-to-end coordination of all the activities of your production unit. Your main internal clients are the distribution centres.
       - You are ultimately responsible for ensuring that the production runs smoothly and that the quality results are achieved on the KPIs. To this end, you work closely with the management team on site and nationally.
       - In close cooperation with the planning manager, you determine the processing priorities and the resources required to process the product.
-        You ensure the continuous development of the teams, you are their coach
-        You determine the annual operational plan, taking into account financial objectives and business processes, and you supervise the implementation over the year
-        You ensure the constant optimization of processes in collaboration with the local & national teams. You actively contribute to local and national projects
-        In collaboration with the Technical Manager, you will also ensure the introduction and/or improvement of a maintenance and technical follow-up policy
-        You will also be responsible for supporting the implementation of all safety initiatives in your production unit.
-        You will be in daily contact with the regional representatives of the social partners of the various shifts in order to create a constructive social climate
Is it you?
It is obvious that you are a dynamic People Manager and you combine tactical and analytical thinking with a pragmatic approach. You are fluent in Dutch/French and have a good knowledge of the second national language and a working knowledge of English.

In addition, we would like to emphasize the following characteristics:
-        Experience in an operational management function is necessary, a Master's degree is a plus.
-        You have a positive and open mind. You do not think in terms of problems, but in terms of creative, flexible and quick solutions.
-        You are constantly concerned about being able to improve things. Lean methods, project management and performance management hold no secrets for you.
-        You are able to work under pressure, without losing sight of the details.
-        You have strong people management, influencing and networking skills, but it is your engaging nature, flexibility and high EQ that make it possible to get people on the same wavelength within an organization.
This is us
As an international provider of letters, parcels and e-commerce logistics, we create real connections between millions of people, businesses and communities. Our team of +34,000 employees is our greatest asset in this story. Thanks to them, we continue to play a key role in our rapidly changing society.
Like many other companies, we offer
-        a monthly salary (with an end-of-year bonus and double holiday pay, of course)
-        as well as an attractive package of benefits, including
o   lunch-vouchers,
o   hospitalization insurance,
o   group insurance,
o   disability insurance,
o   a bonus,
o   fixed expenses,
o   a company car linked to a cafeteria plan,
o   20 days' leave and 7 extra statutory leave days,
o   and many benefits for more than 100 bpost partners.
But this is where we really stand out:
-        Decisions are taken here in Belgium. At the same time, you are part of an international story, thanks to our many activities in Europe and Asia.
-       You will find yourself in a company in a state of flux. Admittedly, this creates some complexity, but above all a lot of challenges and innovative projects.
-        The atmosphere, the collegiality and the friendly bpost culture is unique. And we will prove it.
-        You can focus 100% on your job for which you are fully responsible from A to Z. We provide optimal support: tailored tools, experienced colleagues and the necessary coaching of your manager.
JOB.TITLE
JOB.DESCRIPTION
The next steps

The next steps
2
You get to know bpost thanks to your recruiter
3
You meet your manager and you discover the job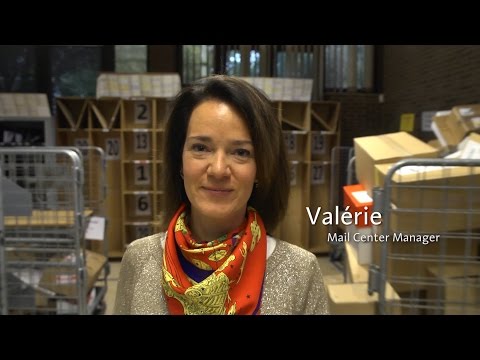 Discover this job

Back to Open positions