17039
Sr Solution Design Engineer E-commerce
Location : International
Radial, a bpost group company, is in Europe a dynamic fast growing organization with a pureplay ecommerce strategy. We are experts in our field and deliver tailored solutions for our customers.
Premier brands around the world confidently partner with Radial to deliver their brand promises, anticipate and respond to industry disruption, and compete in a rapidly evolving market.

Radial's innovative solutions connect retailers and customers through advanced omnichannel technologies, efficient fulfillment, shipping, supply chain services, intelligent payments and fraud protection and insightful customer care services – especially where high-value customer experiences are critical. We are flexible, scalable, and focused on our clients' business objectives.

To support Radial's European expansion, we are looking for an all-round experienced logistics professional who is looking for an environment where he or she can use their experience to support the development off the team.
As Sr. Solution Design engineer you would be part of fast growing international team. You would work on medium to large projects being responsible for bringing the best solution to the table for the customer. Beside that you would have an important role to develop tools and processes supporting the team processes.

Main Responsibilities
·       Deliver innovative and smart designs for new contracts and renewal opportunities that enable our customers to be successful with the right cost balance.
·       Develop responses to RFPs and contract renewals for e-commerce clients
·       Solutions Design: analyse, profile and validate customer needs to model fulfillment and distribution processes, including, but not limited to, process flows for all functional areas, MHE requirements, capital investment, productivity rates for direct labor functions, headcount estimation, space requirements and storage media and working closely with the Fulfillment Systems team to help define WMS requirements
·       Teamwork: Partner with Sales, Pricing, and Operations to deliver innovative solutions that maximize customer value and reach Radial profitability goals
·       Clients Presentations: Lead sales solutions presentations to different client stakeholders, including executives as well as site operators
·       Innovation & Automation: Partner with internal Innovation experts and external Solutions Integrators to drive new automated solutions for e-commerce. Develop extended knowledge on developments in the market.
·       Continuous improvement: Ability to be part of a continuous learning culture where internal toolsand processes are standardized and optimized based on learnings and best practices.
·       Develop tools and processes in small project teams to enable a strong improvement cycle on the quality and efficiency of the Solution Design process.
Knowledge, Skills and Abilities
·       Ability to analyze and solve complex problems, interpret operational needs, and develop integrated, creative solutions
·       Ability to manage multiple projects of varying priorities and timeframes simultaneously
·       Advanced analytical, evaluative, and objective critical thinking skills
·       Advanced software skills including Excel and 3D drawing
·       Strong knowledge on Warehouse Management Systems and the integration of it.
·       Highly organized, ability to create standardization across discrete activities
·       Use influence to gain consensus and alignment across organizational functions
·       Strong communication and presentation skills
·       Process oriented and continuous improvement mindset
·       Able to deliver calmly under stress
·       Team player, ability to coach & support other team members
Work Experience and Education
·       +10 years of proven experience within a distribution, fulfillment, and/or 3PL environment
·       Experience in supply chain sales solutions, solutions engineering, business development for a 3PL preferred.
·       Experience with of automation projects.
·       Ability to build PowerPoint and other materials and collateral required to communicate complex supply chain solutions for C-Level internal and external executive audiences
·       Bachelor's Degree or higher in Engineering or Economics
·       Excellent knowledge English (written and spoken). Knowledge of another European language is a plus.
·       Ability to travel upon request up to 20-25% - travel is related, but not limited to, site tours and/or client meetings/presentations
Why Radial?
·       Attractive compensation and development opportunities
·       The chance to work with a very motivated international team of experienced professionals
·       The chance to use your experience to the fullest.
·       Our innovative approach to ecommerce enables individuals to experience the latest trends first hand, with each individual helping to shape the shopping experiences of the future
·       Opportunity for international exposure via Radial's network of global locations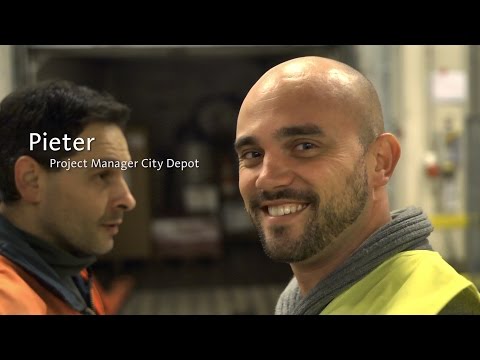 Discover this job

Back to Open positions