15945
Site Manager
Location : International
Goal
Radial, a bpost group company, is the global leader in omnichannel commerce technology and operations.
Premier brands around the world confidently partner with Radial to deliver their brand promises, anticipate and respond to industry disruption, and compete in a rapidly evolving market.
Radial's innovative solutions connect retailers and customers through advanced omnichannel technologies, efficient B2C and B2B fulfillment, shipping, supply chain services, intelligent payments and fraud protection and insightful customer care services – especially where high-value customer experiences are critical. We are flexible, scalable, and focused on our clients' business objectives.
About the job
The Site Manager is in charge of the day-to-day operations within the Groningen site. As Site Manager you are responsible for the correct, efficient management of the logistics operation, the daily production and all activities related to the physical flow of goods within the warehouse.
·       You define the annual operational plan with a view to achieving all financial KPIs (budget and QR) and operational processes (quality, complaints, people).
·       You oversee the effective and efficient conduct of daily operational and departmental activities in the warehouse. This to achieve organizational goals through the propagation of the vision and mission.
·       You provides daily operational leadership to the managers and know how to motivate them to work together for the best result every day.
·       You structure all processes to ensure proper operation in an E2E perspective for which you have final responsibility for the result.
·       You coordinate the improvement processes and follow up these steps in the context of continuous improvement.
Your profile
It goes without saying that you have strong analytical skills and that you bring drive, enthusiasm, energy and a positive attitude to the team. We would like to emphasize the following:
·        You have several years of relevant experience in a similar role. Experience in e-commerce/e-fulfilment is a must.
·        You are a born communicator who can connect with both operational business teams and top management. This fluent in Dutch, as well in English.
·        You own your work: independent, proactive and hands-on with a focus on results. For this you set the right priorities and use a pragmatic approach in combination with a critical mindset.
·        You show sound judgment & diplomatic capabilities to navigate through confidential and sensitive matters.
Why Radial?
·        Attractive compensation and development opportunities
·        The chance to work with a very motivated international team of experienced internet professionals
·        Our innovative approach to commerce enables individuals to experience the latest trends first hand, with each individual helping to shape the shopping experiences of the future
·        Opportunity for international exposure via Radial's network of global locations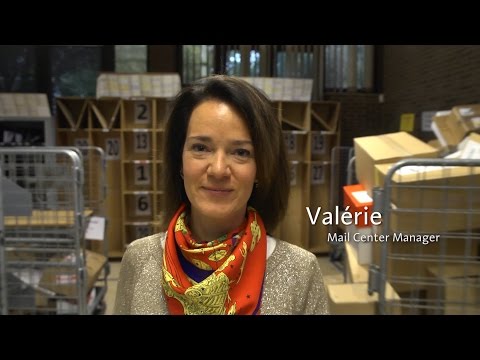 Discover this job

Back to Open positions