13655
Senior Operations Manager
Location : International
We are Radial, the leader in Omnichannel commerce technologies and operations. We enable our clients to profitably exceed customer expectations by taking on the complexity of their Omnichannel retail business and transforming it into a seamlessly orchestrated customer experience. To bring order to ordering. To make fulfillment more fulfilling. To keep commerce clicking. When we partner with our clients to execute their orders, payments, fulfillment, or customer care, our clients' promises become ours. Learn more: http://www.radial.com/about 
We are looking for a professional individual to support our team in Zwolle (The Netherlands) as an; 
Senior Operations Manager
An opportunity has arisen for an experienced Senior Operations Manager to manage a number of ecommerce clients within the Radial EU operations in Zwolle/Groningen. The Senior operations Manager is a hub of the total logistic chain. They are decisive in achieving (Team) goals and promoting safe practices of working.
Job Responsibilities:
1.     Operations Management
Ensure that resource and capacity planning is carried out to optimize resource and efficiencies, meet or exceed service levels, and maintain costs within agreed budget or forecast.

Ensure that productivity and resource deployment are accurately recorded by client, functional area and task by the operation. Ensure that management reports are made available within the agreed schedule.

Ensure that resource planning and productivity are regularly reviewed and appropriate actions are taken to manage changes in client demand, operational performance, process, and resource availability and deployment.

Ensure stock file is fully accurate and audited in line with company procedures and that teams are accountable to correct putaway and pick/pack procedures being followed.

Ensure standard operating processes in place to deliver profit plan and client SLA's.

Has insight into the warehouse layout and locations per customer.

Monitors the progress of work, proactively identifies bottlenecks and problems to ensure a swift resolution.

Maintains contact with customers, internal and external departments.
2.     People Management
Provides operational and hierarchical leadership by monitoring the quality and quantity of the performance of the daily activities and services and assisting, instructing, coaching and motivating employees where necessary

Develop the people; individuals and teams required to support business growth

Implement and maintain corporate people policies – e.g. recruitment, inductions and performance management

Ensure that clear and effective communications are provided to all site personnel and site meetings scheduled to update on company, client, and site activities, performance and direction.

Ensure that all site personnel have clearly documented and agreed job responsibilities, and their role, tasks and responsibilities are understood.

Ensure that all personnel have regular and timely performance reviews according to the agreed schedule

Ensure that all personnel meet or exceed standards of performance against agreed objectives, targets and measures, and company values. Under performance to be measured and managed

Ensure that all site personnel are made fully aware, trained, and comply with company health and safety policy

Ensure that a high level of morale is achieved and maintained, and that attrition and absenteeism are minimized.
3.     Health and Safety
Meet legal requirements and corporate standards and responsibilities

Ensure H&S training, policies and procedures are up to date. Including record keeping of audits, briefings and risk assessments

Accidents are reported in line with company procedure. Actions are followed through to completion
What do we offer?
Attractive compensation and development opportunities

The chance to work with a very motivated international team of experienced internet professionals

Our innovative approach to commerce enables individuals to experience the latest trends first hand, with each individual helping to shape the shopping experiences of the future

Opportunity for international exposure via Radial's network of global locations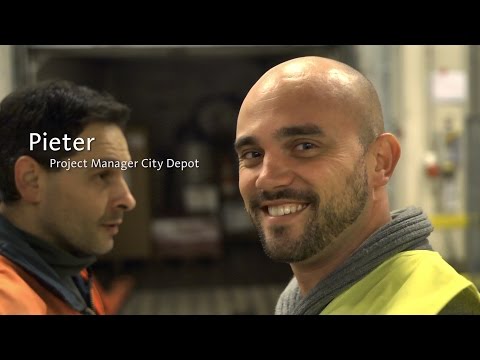 Discover this job

Back to Open positions