4567
Facility Manager Major Sites Lx/Cx
Location : Hainaut
Facility Manager Major Site 
bpost is always on the move. For our people, we create an environment of challenging projects, inspiring partnerships and state-of-the-art technology, with attractive job opportunities and training programmes for everyone.  
In this evolving context, we are looking for a Facility Manager for our major sites in the south of the country (our sorting centers in Charleroi and in Liège) to ensure the building and technical exploitation of these sites, including all facility related services. 
As Facility Manager Major Site,: 
- You ensures the D2D operational continuity of the sites ("maintain & operate") and master the operational processes & procedures to ensure their follow up on the field.-You are in charge of the planning, the organisation and the resources management of the technical and facility teams (soft and hard FM services, such as FM, catering, cleaning, etc.), inhouse personnel and contractors. 
-You manage and ensure an optimal relationship with your internal customers and other stakeholders such as trade unions at local level. 
- You prioritize your focus on the compliance aspects with regard to the legal provisions (inspections and controls) and the responsibilities resulting from the "delegation of the hierarchical line". 
-You manage the budget for your scope of activities, both in terms of resources management, investments & expenses. 
-You contribute actively to continuous improvement projects in the scope of your activities 
-You are in the driver seat for projects  
- You participate actively in the transition of the department (for example: FM Optima, organisation, etc.). 
In your role of Facility Manager Major Site, you are clearly a dynamic team player who combines solid strategic thinking with a hands-on approach and a strong technical background. 
We highlight the following qualities:  
You have a positive and open mindset. You like to work together with others and you are strong in building relationships (within the team and within the whole group). 
You are fluent in Dutch & French. 
You don't think in terms of problems, but in terms of creative, flexible and efficient solutions. 
You can work under pressure, with an eye for details and with tight deadlines. 
You have strong influencing and networking skills (thanks to your engaging character, your flexibility and your inclusive character).  
You have a proven track record of at least 5 years as Operation Manager in Facility Management and Maintenance with a solid technical background 
bpost group is a modern and efficient postal operator with a network of more than 1,336 postal outlets, providing the universal service in Belgium, serving every letterbox five days a week and delivering around 7 million letters and 250,000 parcels on a daily basis, as well as banking and insurance services (through bpost bank).  
Just like many other companies, we offer an attractive package of benefits alongside your monthly salary, including lunch vouchers, hospitalisation insurance, group insurance, disability insurance, a bonus, a car, the regular 20 days' annual leave plus an additional seven days' leave, an end-of-year premium, double holiday pay, fixed expenses and many benefits at more than a hundred bpost partners.  
This is where we really distinguish ourselves: 
You have an impact on the outside world, because as an international service provider of parcel and e-commerce logistics, we connect millions of people, businesses and communities.  
You won't stop growing. Thanks to our many training programs and the many career opportunities. 
In the coming years, bpost group will pursue additional growth opportunities, internally and externally, within the frame of its core competences. Admittedly, this creates some complexity, but above all, it creates many challenging projects (from which you get full ownership). 
The atmosphere, the collegiality and the inclusive bpost culture are unique. And we will prove it. 
You can focus 100% on your job, while being optimally supported by our internal services. 
You can count on a flexible homeworking policy. Work-life balance is not a goal, but an evidence.  
You are part of an international story. After a series of acquisitions, we have expanded our geographical footprint to 14 countries around the world. Internationally active, but managed from Belgium. 
With the flexible My Benefits My Choice plan, you can tailor your benefits to your needs. Decide for yourself what you need and where you want to spend less on. 
The next steps

The next steps
2
You get to know bpost thanks to your recruiter
3
You meet your manager and you discover the job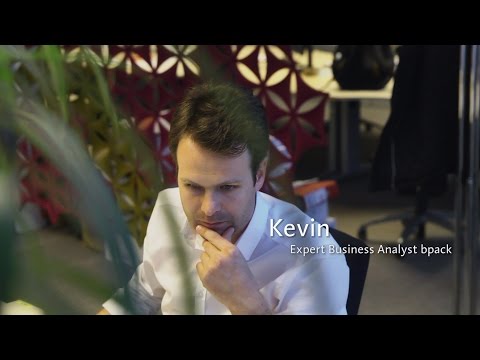 Discover this job

Back to Open positions