4601
Team Leader Clearance
Location : Flemish Brabant
Goal
bpost is always on the move. We create an environment for our people with challenging projects, inspiring collaborations and the latest technologies, with interesting job opportunities and training programs for everyone.
For Landmark Global, a bpost company, we are looking for a Teamleader for the Customs department to support further growth of its Parcels & Logistics division. The Parcels & Logistics Crossborder Europe & Asia division markets a range of Mail & Parcel services related to the e-commerce industry in Belgium and abroad.
We want to deliver a qualitative, professional and client orientated service. Therefore we are looking for a natural born people manager who can make the difference for our custom declarants.
Your tasks and responsibilities
In this newly created position, you are responsible for the organization and development of the customs department:
·         You manage a team of declarants who are responsible for customs clearance (parcels). The team currently exists of 10 to 20 people but will grow up to +/-30 people in the coming months. You play a key role in this expansion.
·         You are the go-to-person of your team members for complex matters regarding customs clearance.
·         You profile yourself as a coach and you create a culture of enthusiasm and motivation.
·         You ensure that your team members have clear goals, that they meet their KPI's and that the resource and workload planning is correct.
·         Everything can be improved, so you also think about optimizations for the organization.
Your Profile
It goes without saying that as a team leader you can motivate people and that you have strong organizational skills. We would like to emphasize the things below:
·         You have a solid background in customs clearance.
·         Relevant experience in managing a team is an asset.
·         You are a coaching manager, who can be assertive when needed.
·         You are willing to work in a fast-paced and growing environment that is subject to change.
·         You have a good knowledge of Dutch, French and English.
Why Landmark Global, a bpost company?
Like many other companies, we offer a monthly salary (with an end-of-year bonus and double holiday pay) as well as an attractive benefits package, including meal vouchers, hospitalisation insurance, group insurance, variable bonus, 20 days statutory leave plus 7 extra days offered by bpost and benefits from more than 100 partners.
This is what distinguishes us from the others:
·         You benefit from a great deal of autonomy and flexibility that we concretize, among other things, through our home-working policy.
·         Thanks to the many training programmes and career opportunities with one of Belgium's largest employers, you will be on a huge growth path.
·         The decisions are made here in Belgium. At the same time, you are part of an international story, thanks to our many activities in Europe, the United States and Asia.
·         You are joining a company that is in the midst of change. This does create a certain complexity, but above all it creates a lot of challenges and innovative projects.
·         The bpost atmosphere, collegiality and friendly culture are unique. And we'll prove it.
·         You can concentrate 100% on your work, while being optimally supported by all our internal departments.
As an international provider of parcel logistics and e-commerce services, we create real links between millions of people, companies and communities. Our team of more than 34,000 employees is our greatest asset in this history. Thanks to them, we continue to play a key role in our ever-changing society.
The next steps

The next steps
2
You get to know bpost thanks to your recruiter
3
You meet your manager and you discover the job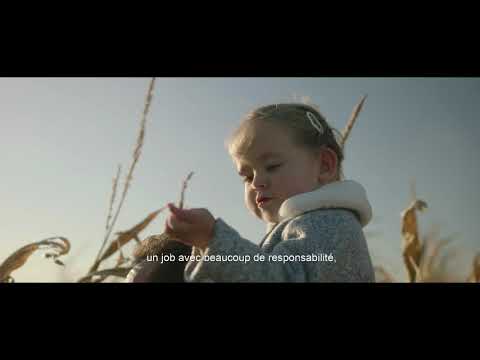 Discover this job

Back to Open positions