66137
Postman/Postwoman

-

Vilvoorde

Location : Flemish Brabant
Like a job close to home?
Embrace the early bird lifestyle as a mail(wo)man at bpost, where you can look forward to days that are both structured and varied, working in your region. And early finishes that help you find the right balance between your life and your work.
Your day-to-day job
Delivering newspapers
First task of the day: delivering newspapers to subscribers
Preparing the round
As part of a team, you sort, organise and load the letters and parcels in the order of your round.
Doing your round
You set off on your delivery round on foot, on an e-bike or in the van.
Your profile
You have a B driving licence and can safely ride a bike, as you will use these two modes of transport on your rounds.
You are able to speak and write Dutch well enough to form relationships at the centre and on your round.
You are willing to work on Saturdays and enjoy a day off during the week.
You are happy to start early in the morning and finish early to enjoy your afternoon.
You like having some independence in your work but also appreciate working with others as part of #TheBiggestTeamInBelgium.
You enjoy working outdoors, while being aware of the vagaries of the weather.
As if you were there
See what the job involves:
Your future colleagues have their say
The next steps

The next steps
2
You have a contact with our recruitment partner
3
You find out if the function is made for you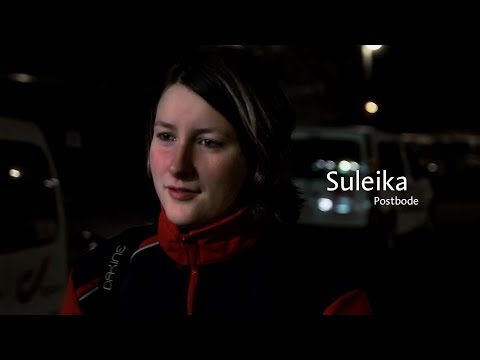 Discover this job

Back to Open positions