6668
Operations Manager EMC
Location : Flemish Brabant
Operations Manager EMC
Context
bpost is always on the move. For our people, we create an environment of challenging projects, inspiring partnerships and state-of-the-art technology, with attractive job opportunities and training programs for everyone.
In this context, we are looking for an Operations Manager to strengthen our International Sorting Center located in Brucargo, someone who will be in the driver seat to organize and improve the operations activities around our growing volumes of international parcels.
Tasks and responsibilities
As Operations Manager, you are end-responsible for the daily operations of our international sorting center in Brucargo (+/- 350 FTEs) and you make the daily operational decisions based on the framework and priorities set by the Director International Operations, while ensuring the timely and quality processing of products as agreed with our customers. Your scope of responsibility includes the whole production (3 shifts), planning and HR Administration.
·         You are the one drawing up the annual FTE budget for EMC on the basis of and in line with the strategic vision determined by the Director of International Operations.
The annual plan is drawn up in the field of quality, people and productivity improvements. After defining the annual plan, you take the final responsibility to achieve these objectives.
·         You lead the day-to-day operations of the sorting centre by ensuring optimal cooperation between production, planning and HR administration.
You scope of responsibility includes:
o   Production
o   Planning and scheduling
o   HR administration
o   Final responsibility for compliance with standard procedures in his department
o   Final responsibility for achieving operational targets in terms of productivity and quality for the production site
o   Coordinating with the national sorting centres to achieve optimal end-to-end processing (inbound and outbound production flows)
·         You follow up & improve the site KPI's (performance, quality and people) and implement the improvement actions in cooperation with the whole site management team (production, planning, performance, facilities, prevention)
·         You are responsible for the necessary improvement initiatives within the international distribution centre:
o   You identify work areas in which improvement initiatives need to be launched
o   You develop and coordinate action plans to improve operations. These improvement initiatives embrace productivity, efficiency and people (wellbeing).
o   You liaise with sales for daily problems related to customer experience and quality
o   You supervise the implementation of the improvement actions and the anchoring of the results.
·         You define and follow up the annual budget in terms of FTEs based one estimated volumes in collaboration with the Planning and Production Manager. You also draw up with them the FTE daily and weekly budget.
You analyse , explain & avoid deviations from the budget if the target is not achieved. You develop and coordinate action plans to achieve the targets and you are the contact person for the performance dept with regard to budgetary FTE issues and productivity.
·         You translate the quality objectives into objectives applicable at the level of the various departments. You analyse the results and take the necessary proactive and corrective actions where necessary.
You coordinate the translation and repercussion of lower level reports and you facilitate the dialogue between Performance, the network , Transport and the Project teams regarding quality issues.
·         As people manager, you support, develop and coach the teams to achieve results, communicate projects/improvements to staff, you monitor and identify causes for absenteeism and define action plans. The motivation of the staff and the relations with the social partners are also on your roadmap.
Profile
In your role of Operations Manager,  you are a inspiring people manager who combines an analytical and pragmatic approach with a conceptual way of thinking. You are able to manage stakeholders in English, French and Dutch.
However, we would like to emphasize the following:
·         You have a master's degree in a relevant field combined with a proven track record of at least 8 to 10 years in a similar position in a fast paced environment.
·         Out of the box thinking and performance -cost - quality management are your inner drivers
·         You have a constant drive to optimise: you are familiar with LEAN and project management.
·         You are a talented people manager, with a proven experience in building constructive relationships with Unions and in multicultural teams.
·         You have a positive and open mindset. You do not think in terms of problems, but in terms of creative, flexible and quick solutions.
·         You have strong influencing and networking skills (thanks to your engaging nature, flexibility and high EQ).
·         You can work under pressure, with an eye for details and with tight deadlines.
Why bpost ?
bpost group is a modern and efficient postal operator with a network of more than 1,336 postal outlets, providing the universal service in Belgium, serving every letterbox five days a week and delivering around 7 million letters and 250,000 parcels on a daily basis, as well as banking and insurance services (through bpost bank).
Just like many other companies, we offer an attractive package of benefits alongside your monthly salary, including lunch vouchers, hospitalisation insurance, group insurance, disability insurance, a bonus, a car, the regular 20 days' annual leave plus an additional seven days' leave, an end-of-year premium, double holiday pay, fixed expenses and many benefits at more than a hundred bpost partners.
This is where we really distinguish ourselves:
·         You have an impact on the outside world, because as an international service provider of parcel and e-commerce logistics, we connect millions of people, businesses and communities.
·         You won't stop growing. Thanks to our many training programs and the many career opportunities.
·         In the coming years, bpost group will pursue additional growth opportunities, internally and externally, within the frame of its core competences. Admittedly, this creates some complexity, but above all, it creates many challenging projects (from which you get full ownership).
·         The atmosphere, the collegiality and the inclusive bpost culture are unique. And we will prove it.
·         You can focus 100% on your job, while being optimally supported by our internal services.
·         You can count on a flexible homeworking policy. Work-life balance is not a goal, but an evidence.
·         You are part of an international story. After a series of acquisitions, we have expanded our geographical footprint to 14 countries around the world. Internationally active, but managed from Belgium.
·         With the flexible My Benefits My Choice plan, you can tailor your benefits to your needs. Decide for yourself what you need and where you want to spend less on.
The next steps

The next steps
2
You get to know bpost thanks to your recruiter
3
You meet your manager and you discover the job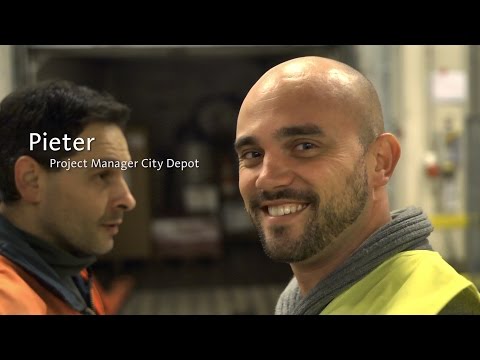 Discover this job

Back to Open positions