6362
Manpower Planning MGR EMC
Location : Flemish Brabant
MANPOWER PLANNING MANAGER – EMC
Context       
bpost is always on the move. For our people, we create an environment of challenging projects, inspiring partnerships and state-of-the-art technology, with attractive job opportunities and training programs for everyone.
In this context, we are looking for a Manpower Planning Manager (MPP) to support the EMC teams (Operational teams of the international sorting center at Brucargo).
Your Mission
As MPP, you proactively support, advise and challenge the operational and senior management in the field of personnel management and workforce planning (quantitative - qualitative – financial).
You coordinate and ensure that sufficient and competent staff is always available in the sorting center in a timely manner and that this staff is deployed in a cost-efficient manner, in line with internal and external regulations. 
You monitor, analyze and communicate the results regarding personnel management, proactively identifying opportunities and bottlenecks and you determine, follow up and steer improvement initiatives and projects in the short, medium and long term.
You are the privileged interlocutor for the Operations Manager and his staff, in the area of expertise of human resources management and planning. You functionally manage the Personnel Managers on the site.
Main tasks
·         You are in charge to map recruitment needs (interims, bpost contract, job students), challenge the operational management, ensure proper long-term forecasting of recruitment needs.
·         You are ultimately responsible for the monitoring of recruitments, the welcome of newcomers and the staff turnover in the center.
·         You are the point of contact on site for our various external partners in the field of recruitment (temporary employment agencies, VDAB, Actiris,...).
·         In close cooperation with HR, you are constantly looking for new opportunities to bring bpost into the labour market as a preferred employer.
·         Continuously support and formulate recommendations to the operational and senior management, in order to improve the quality or efficiency of personnel management.
·         Site SPOC for executives, management, workforce managers and planners for all questions related to this topic and related tools (bselect, Quintiq,...)
·         Ensure uniformity of personnel management across the various shifts
o   Sharing expertise in processes related to personnel management
o   Monitoring the correct application of processes and procedures
o   Identify improvement or change needs and analyze these needs and their possible impact
o   Coordinate the various parties involved to implement change
o   Defining and implementing uniform working methods
o   Ensuring a correct understanding and implementation of the rules concerning labor legislation
·         Provide training for the field in all personnel management related matters; actively participate in the development of programs such as Eye for Talent.
·         You identify, follow up and manage improvement projects on local and national level
·         You analyze and monitor all KPIs related to manpower planning, you draw conclusions and proactively make recommendations to the site management.
·         Ensures exchange of best practices and applies them at site level and national level (MPP staff).
Profile
In your role of Manpower Planning Manager, you are clearly a dynamic team player who combines strong analytical skills to people management and communication talents. You are able to manage different stakeholders in French, in Dutch and in English.
In addition, we would like to highlight the following qualities:
·         You have a proven track record (at least 7 years of experience) in the field of personnel management (operational and financial) and a Master degree. Social legislation has no secret for you. An experience in an operational environment is a plus.
·         You have a positive and open mindset. You do not think in terms of problems, but in terms of creative, flexible and quick solutions.
·         You are result-oriented and are keen to share your expertise and knowledge.
·         You are people and business driven.
·         Good knowledge of : XLS, PPT, Sharepoint, BO and specific tools such as bselect, Quintiq, PLA, MyHR,...
·         Thorough knowledge of processes concerning personnel management, personnel planning, interims and job students, internal regulations, social legislation
·         You have strong influencing and networking skills (thanks to your engaging nature, flexibility and high EQ).
·         You are a talented project and people manager, with experience in maintaining relationships with the social partners.
·         You can work under pressure, without losing yourself into details.
Why bpost?
Just like many other companies we offer a monthly salary (of course with end-of-year bonus and double holiday pay) and a nice package of benefits, including luncheon vouchers, a lump-sum net allowance, hospitalization insurance, group insurance, a bonus, a company car linked to a cafeteria plan for alternative mobility options/extra leave/etc., 27 days leave and benefits with more than 100 partners of bpost.
This is what distinguishes us:
·         You have an impact on the outside world, because as an international service provider of parcel and e-commerce logistics, we connect millions of people, businesses and communities. No one else is so intertwined in society.
·         You are getting onboard on an enormous growth trajectory. Thanks to our many training programmes and the many career opportunities at Belgium's largest employer.
·         You will find yourself in a company in full change. Admittedly, this creates some complexity, but above all a lot of challenging projects (of which you get full ownership).
·         The atmosphere, the collegiality and the inclusive bpost culture are unique. And we'll prove it.
·         You can focus 100% on your job, while being optimally supported by all our internal services.
·         You're part of an international story. After a series of acquisitions, we've expanded our geographic footprint to 14 countries around the world. Internationally active, but managed from Belgium.
·         You have a wide range of benefits, including a company car. With the flexible My Benefits My Choice plan, you can tailor your benefits to your needs. Decide for yourself what you need and what you want to spend less budget on.
The next steps

The next steps
2
You get to know bpost thanks to your recruiter
3
You meet your manager and you discover the job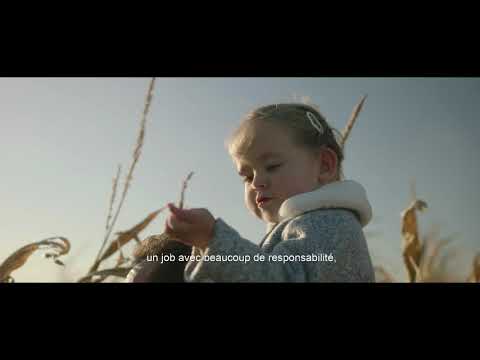 Discover this job

Back to Open positions