23043
Commercial collaborator
Location : Flemish Brabant
Commercieel medewerker - Vilvoorde
Taken & Verantwoordelijkheden
Tevreden klanten zijn goud waard. Als Commercieel medewerker zorg jij daar mee voor, met:
·        Informatie: je geeft correcte informatie over alle bpost-producten- en diensten. Je zorgt er dus voor dat je kennis steeds up to date blijft.
·        Begeleiding: je helpt je klanten met de glimlach met brieven, pakjes en postzegels, met aangetekende zendingen en de post bij een verhuizing.
·        Advies: je zet onze bank- en verzekeringsproducten in de kijker en verwijst je klanten indien nodig door.
Goed om te weten: de Postkantoren in jouw buurt werken met een clustersysteem. Je wisselt dus van collega's en van kantoor.
Als je een afwisselende en sociale job dicht bij huis zoekt, is deze vacature echt iets voor jou.
Profiel
·        Je bent sociaal en klantvriendelijk.
·        Je hebt commercieel inzicht. Dat betekent dat je kan luisteren naar je klanten en je je kan inleven. Zo help je hen gericht met een van onze bpost-producten.
·        Je ziet het zitten om geregeld ook op zaterdag je Postkantoor open te houden.
·        Je hebt minstens een diploma van het secundair onderwijs en slaagde dus voor het laatste jaar van de derde graad.
·        Je raakt met je eigen vervoer op je werk, ook als je regelmatig van Postkantoor wisselt.
Ons aanbod
·        Het brutoloon van €2.381,27. 
·        Vakantie en andere voordelen:
o   Minstens 23 dagen vakantie
o   Maaltijdcheques: € 8 per gewerkte dag
o   Een standplaatstoelage tot €58 bruto/maand
o   Jaarlijkse eindejaarspremie
o   Tot € 913 bonus netto per jaar
o   Ecocheques van € 250 netto per jaar
o   Eindejaarsgeschenk ter waarde van € 40 per jaar
o   Kortingen en voordelen bij meer dan 100 bpostpartners
o   Elk jaar dubbel vakantiegeld (92% van je brutomaandloon)
o   Maandelijkse productkennistoelage van € 283 bij 19 voltijdse werkdagen
o   Terugbetaling van je trein-, tram- of busabonnement of fietskilometers.
o   40% terugbetaling van je medische en farmaceutische kosten vanaf 1 jaar tewerkstelling bij bpost
·        Je start met een voltijds, contract voor bepaalde duur met de mogelijkheid tot een vaste aanwerving.
·        Je krijgt bij bpost de kans om je talenten verder uit te bouwen, met algemene en specifieke opleidingen. Zo heb je de mogelijkheid om door te groeien of van andere bpost-jobs te proeven.
The next steps

The next steps
2
You have a contact with our recruitment partner
3
You find out if the function is made for you

IBO commercial collaborator -

Oostende
Commercial collaborator -

Kortrijk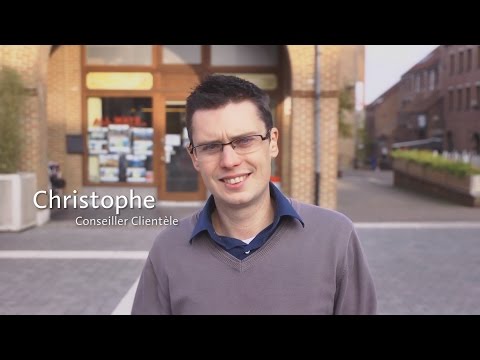 Discover this job

Back to Open positions