4598
Young Master Program
Location : Brussels
Young Master Program
Intro
More than 34,000 amazing faces at bpost group work every day to bring millions of people closer together. Friendly, bold, fun-loving, dedicated: the faces in this tight-knit team are especially welcoming to talented, enthusiastic young people. Are you looking for that exciting first job in which you can learn while you earn? 
An enthusiastic new face at bpost
As a recent graduate, just starting out on your career, you're looking for a job packed with opportunities. And you love an adventure. If this is you, we want to give you the chance to develop your personal interests in an exciting job. And no prior experience is required. At bpost you can discover yourself and the world of business, and grow on the job. But exactly what job and on what department? We'll keep that under wraps for now. But rest assured: it'll be challenging, educational and lots of fun.
What can you expect?  
A lot!
             Every opportunity to make your mark and grow
Know exactly where you want to take your career? Or still working things out? At bpost, we want to help you find out who you are and become the best version of yourself. All we ask is that you take the opportunities we give you. And show your commitment and drive.
 In an open and challenging environment
You will join a close-knit community of talented young people just like you. You can count on our on-the-job coaching, and on your colleagues, to support but also challenge you on the demanding projects you work on every day. At bpost you'll soon feel at home, wherever you work. In an ever-changing environment, with new challenges every day. You'd be surprised just how many. An open mind and open doors is a fast track to learning. Our superstrength is our diversity and our trust in each other. The bright future you help build. #wearebpost
 A job that makes a huge difference
Every day bpost brings millions of people together, in Belgium and beyond. Tomorrow in a slightly different way to how we did it yesterday, because the world of bpost never stops spinning. That is what your refreshing ideas and drive help achieve. And you make a huge difference for your colleagues, their jobs and our future. You can be proud of that too.
And of course also 
An open-ended contract to give you the time you need to discover yourself and bpost. While earning an attractive salary.
Interested?
Do you have a master's degree and no more than two years' work experience? Is this the challenge you've been waiting for? Like to know what more? Send us your CV and cover letter today. Perhaps you'll soon be bpost's newest face.
The next steps

The next steps
2
You get to know bpost thanks to your recruiter
3
You meet your manager and you discover the job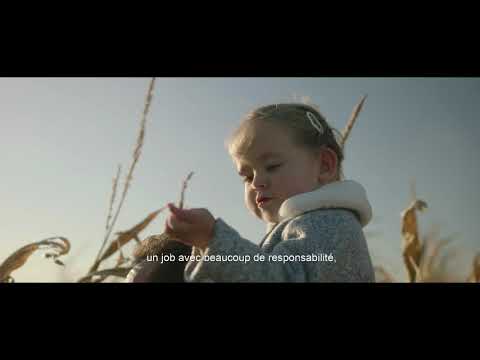 Discover this job

Back to Open positions