4956
Real Estate Projects Coordinator
Location : Brussels
Real Estate Projects Coordinator 
bpost is always on the move. For our people, we create an environment of challenging projects, inspiring partnerships and state-of-the-art technology, with attractive job opportunities and training programmes for everyone.  
Within this story we are looking for a Senior Project Leader for our Real Estate Project department. Within this department we set up construction and renovation projects for our distribution centres (20 to 30 projects from 1500 to 5000m² and this until 2023) and we adapt the existing infrastructure to the new distribution concept. We also launch projects around the furnishing and start-up of post offices. Always with a view to improving customer-friendliness.  
For all these missions, we are looking for motivated Project Leaders. 
As Senior Project Leader you are responsible for the A to Z follow-up of various challenging projects:  
You will study the site and check the feasibility of the project according to the scope and established criteria: plan, planning, budget, etc. 
You are responsible for the presentation of the project to the internal partner 

You are responsible for compiling the tender in accordance with the rules for public tenders. 

You are responsible for the application file for building and environmental permits. 

You follow up the construction site 

You take care of the composition of the as-built file and the transfer of the projects to the maintenance department. 
You adapt the plans, timing and budget after "lessons learned" during the execution of the projects. 

You develop new concepts in response to requests from our internal partners 
In your role of Senior Project Leader Real Estate, you have strong organisational and analytical skills. We also highlight the following qualities:  
A Master's degree (architect, industrial engineer, facility management, master's degree in construction) and 5 years of experience are certainly a plus for this position.  
French is your mother tongue (ideally you can also communicate with your colleagues in Dutch or English). 

Working in project mode is a must for you and you have conceptual, technical and IT knowledge relating to construction 

You like working on the field, but you are not afraid of administrative tasks   

You are a team player: thanks to your engaging character, your flexibility and high EQ and your willingness to work together. 

You see beyond the problems, you see the solutions 
You are customer-oriented and maintain relationships 

Your secret weapons? Proactivity, out of the box thinking, decision making and resistance to stress! 
The next steps

The next steps
2
You get to know bpost thanks to your recruiter
3
You meet your manager and you discover the job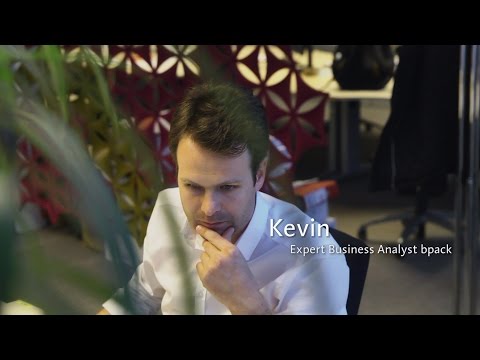 Discover this job

Back to Open positions