19741
Project Leader – National Maintenance Team
Location : Brussels
Intro
More than 34.000 amazing faces at bpost group work every day to bring millions of people closer together. Friendly, bold, fun-loving, dedicated: the faces in this tight-knit team are especially welcoming to talented, enthusiastic young people. Want to get to know your future colleagues?
A fresh new face at bpost
You graduated as Industrial Engineer in electromechanics or Civil Engineer and you're looking for a job packed with opportunities in the operation world? You're ambitious, want to grow, and are always in for a challenge? Sounds like you? No prior experience is required, all we ask is that you take the opportunities we give you and you show your commitment and drive.
As a project leader National Maintenance Team, you will work in our sorting center of Brussels, located in Neder-Over-Heembeek.
Your Goal
In collaboration with other team members, you will analyze, design and control technical maintenance or project activities, within a fixed and well-defined framework, to achieve continuous improvement in service quality.
In the current context, to ensure the proper technical operation of the  letters sorting machines, you will be immersed in the local teams  with the support of the national team.
Your task
1.               Participate in the analysis and mapping of existing processes, ensure the handling of malfunctions related to the operation of equipment and initiate the corresponding corrective actions.
2.               Assist local staff in identifying opportunities for improvement and proposing related preventive measures.
3.               Assists and participates in the development of lead operators, specialized machine operators aligned to production
4.               Assists in the initiation and implementation of new work methods, new product methodologies and new IT systems and technologies.
5.               Liaise with the on-site maintenance implementers for coordination and technical follow-up
6.               Participate in the coordination of maintenance between sites.
7.               Participate in the updating of the document database (technical files, reports, procedure documents, etc.). Support the dissemination of documentation and information necessary for the optimal application of processes, including ISO 14001.
Do you have what it takes?
In your role of Project Leader, you are a dynamic teamplayer who combines strong analytical skills with a pragmatic and polyvalent approach.
In addition, we would like to highlight the following qualities:
·   Number 1 requirement: you have a big interest for the operations!
·   You have a degree as Industrial Engineer or in electromechanics and no more than two years work experience. 
·   You can find your way in mechanics, electricity & instrumentation.
·   You know what Lean means and you're not afraid of change and project management.
·   You speak French or Dutch with a good knowledge of the other language.
·   You have a positive and open mindset. You do not think in terms of problems, but in terms of creative, flexible and quick solutions.
·  You are flexible and depending on the project you are working on, you're willing to work sometimes in the evening shift.
·   You are a good communicator and love working with people.
·   You are in possession of a drive license who permits you to go meet all bpost colleagues on several regions in Belgium.
Why bpost?
Just like many other companies, we offer an attractive package of benefits alongside your monthly salary, including lunch vouchers, hospitalisation insurance, group insurance, disability insurance, a bonus, the regular 20 days' annual leave plus an additional seven days' leave, an end-of-year premium, double holiday pay, fixed expenses and many benefits at more than a hundred bpost partners.
bpost provides its employees with access to various training courses and takes the career development of its employees to heart. After a couple of years in the job, you can (if you want to) grow to a Technical Manager position for example.
Feel like putting your shoulders to the wheel in this growing mail & parcel world?
Send your CV now! 
The next steps

The next steps
2
You get to know bpost thanks to your recruiter
3
You meet your manager and you discover the job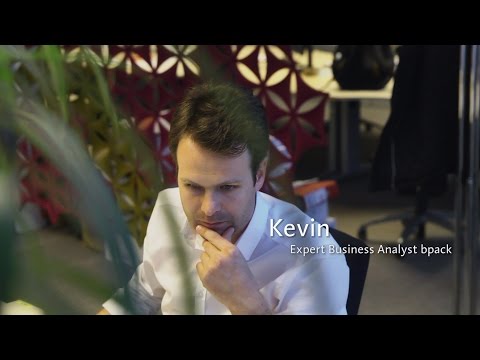 Discover this job

Back to Open positions