7246
Performance Manager Radial EU
Location : Brussels
Performance Manager
Responsibilities
:
As Performance Manager, you centralize, analyze and communicate the performance results of Radial EU. In collaboration with the major stakeholders, your scope of actions refers to the integration of all result domains (Financial, Qualitative, Customer-focused and Employee-focused results).
·         You create a thorough knowledge of the e-commerce and fulfillment  activities of Radial EU.
·         You monitor performance and you identify problem areas and areas for improvement. You follow up, challenge and make recommendations to the different sites to improve their performance where necessary.
·         You are responsible for the analysis and follow-up of the monthly results:
o    Ensuring that the figures reported by the unit are correct
o    Ensuring that differences with the budget and forecasts are properly identified, explained and understood
o    Ensuring that unit management takes the necessary actions to improve unit performance
o    Monitoring the impact of these actions
o    Questioning the unit's assumptions, analyses, projects and suggestions in order to ensure that the unit meets its objectives
·         You are in charge of organizing and facilitating the performance dialogues of Radial EU towards the Executive Management of PaLo and act as Performance SPOC for the business unit.
·         You actively participate to the strategical growth plan of the company
Requirements:
In your role of Performance Manager, you are a dynamic team player who combines solid analytical thinking with strong stakeholder management skills. We highlight also the following qualities:
·         You have a master degree and a proven track record of at least 8 years in a similar position.
·         You have thorough knowledge of the e-commerce and fulfillment activities (commercial and operational).
·         You have a positive and open mindset. You like to work together with others and you are strong in building relationships (within the team and within the whole group).
·         You have strong communication skills in English, French and/or Dutch are a plus.
·         You don't think in terms of problems, but in terms of creative, flexible and efficient solutions.
·         You can work under pressure, with an eye for details and with tight deadlines.
·         You have strong influencing and networking skills (thanks to your engaging character, your flexibility and your inclusive character). Your empathy helps you to get process improvements accepted & embedded.
·         You are business and people driven
·         You have a strong sense of initiatives and a hands-on approach.
·         You have experience in a results-oriented environments with cross functional interactions.
·         You are can summarize complex subjects or information easily.
We offer:
·         Attractive working conditions and development opportunities.
·         The chance to work with a very motivated international team of experienced professionals.
·         Our innovative approach to commerce enables individuals to experience the latest trends first hand, with each individual helping to shape the shopping experiences of the future.
·         Opportunity for international exposure via Radial's network of global locations.
If you feel you meet the criteria above, please apply as soon as possible.
The next steps

The next steps
2
You get to know bpost thanks to your recruiter
3
You meet your manager and you discover the job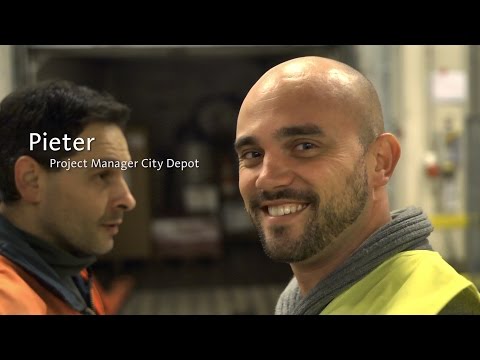 Discover this job

Back to Open positions