20510
Head of public IT solutions
Location : Brussels
Senior Delivery Lead
Goal
bpost is always on the move. We create an environment for our people with challenging projects, inspiring collaborations and the latest technologies, with interesting job opportunities and training programs for every employee.
Digital native customer's base is increasing year over year and is demanding for new digital capabilities. These customers are comparing us with best in class digital actors as Amazon, Facebook, Apple and Google. These global digital first companies set new standards and push customer expectations to unseen levels. Their speed of delivery leads to operational excellence and high performing customer experience.
Within this context, we are looking for a Senior Delivery Lead to support the Digital Transformation of bpost. 
Your mission
As a Senior Delivery Lead, you enable bpost to accelerate its Digital Transformation by managing a team of IT professionals around new technologies and delivering digital solutions that exceed our clients' expectations. This role is two-fold: on one hand a team management role and on the other hand a delivery role in complex projects and programs.
About the job
As Senior Delivery Lead, you will:
Lead, develop and manage cross-functional delivery teams including business analysts, technical analysts, developers, solution architects, release engineers, scrum masters and scrum teams

Engage with business stakeholders to identify the right digital technologies to meet the needs

Innovate with proof-of-concepts through new digital technologies

Manage partners (internal & external) from and end-to-end perspective

Manage overall sourcing capacity of the team together with our external partners in line with business budget and roadmap

For selected initiatives, be the end responsible for the delivery both on functional and non-functional domains

Maximize the quality of the delivery through the setup of continuous improvement practices and standards

Drive internal and third-party review meetings covering performance, service improvements, quality and processes
Your profile
In your role of Senior Delivery Lead you are a dynamic leader with strong communication and stakeholder management skills.
·       You have a Master's degree or are equivalent by experience.
·       You have strong affinity IT and you have an Agile mindset. You are used to work with on- / near- / off-shore teams.
·       At least 10 years of experience in a similar role. Next to your delivery experience, you have a consulting approach.
·       Certification in methodologies like SAFe SPC, Scrum, PMP, TOGAF is an asset
·       You have an entrepreneurial drive: experienced in leading teams, have business expertise, improve performance…
·       You show thought leadership and act as a servant leader: analytical thinker and doer, copes well with change, provides input to the technological strategy…
·       You have business impact: put company's strategy and objectives first, cultivate a network, act as an inspiring coach and role model.
·       You have an advanced knowledge of English and at least of one of the two local languages (French / Dutch).
·       You show deep values (trust, ambition, team work, respect, client centricity) in all situations.
Why bpost?
Like many other companies, we offer a monthly salary (with an end-of-year bonus and double holiday pay) as well as an attractive benefits package, including meal vouchers, a company car, hospitalization insurance, group insurance, variable bonus, 20 days statutory leave plus 7 extra days offered by bpost and benefits from more than 100 partners.
This is what distinguishes us from the others:
·       You benefit from a great deal of autonomy and flexibility that we concretize, among other things, through our home-working policy.
·       Thanks to the many training programmes and career opportunities with one of Belgium's largest employers, you will be on a huge growth path.
·       The decisions are made here in Belgium. At the same time, you are part of an international story, thanks to our many activities in Europe, the United States and Asia.
·       You are joining a company that is in the midst of change. This does create a certain complexity, but above all it creates a lot of challenges and innovative projects.
·       The bpost atmosphere, collegiality and friendly culture are unique. And we'll prove it.
·       You can concentrate 100% on your work, while being optimally supported by all our internal departments.
As an international provider of parcel logistics and e-commerce services, we create real links between millions of people, companies and communities. Our team of more than 34,000 employees is our greatest asset in this history. Thanks to them, we continue to play a key role in our ever-changing society.
The next steps

The next steps
2
You get to know bpost thanks to your recruiter
3
You meet your manager and you discover the job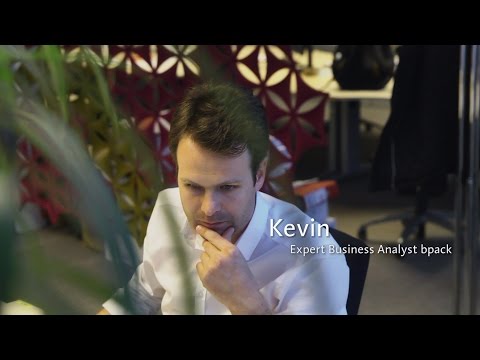 Discover this job

Back to Open positions