4582
1st Line Compliance Manager Facilities
Location : Brussels
First Line Compliance Manager – Facility Management 
bpost is always on the move. For our people, we create an environment of challenging projects, inspiring partnerships and state-of-the-art technology, with attractive job opportunities and training programmes for everyone.  
In this evolving context, we are looking for a First Line Compliance Manager within our Facility Management team to increase the focus on safety for our operational teams on the field by ensuring safe working conditions in accordance with legislation and the regulatory framework. 
As First Line Compliance Project Manager, you share your expertise on safety and the relevant legislation in a project and change management approach: 
You elaborate and implement necessary actions and compliance projects & you determine the change path and implementation (e.g.: implementation of the Annual Action Plan for Prevention including the introduction of operating processes with regard to chemical agents, work equipment, working with third parties, compliance of combustion plants, periodic checks, etc.) 

You define the powers and responsibilities arising from the delegation of the well-being legislation and you formalize the assignment of powers to the hierarchical line. 

You provide support to the hierarchical line, e.g. declarations of competence such as BA4/BA5, toolboxes, LMRA "Last Minute Risk Analyses", implementing VCA for powered hand tools, personal and collective protective equipment, determining and following up the compulsory training courses, certificates, health surveillance of safety functions, … 
You coach the hierarchical line with regard to safety awareness and you set up compliance and safety awareness campaigns for field functions. 

You perform risk assessments specifically related to the domain. 
In your role of 1st Line Compliance Manager, you are clearly a dynamic team player who combines solid project management skills with an in-depth knowledge of the safety and well-being legislation.  
We highlight the following qualities:  
You have a positive and open mindset. You like to work together with others and you are strong in building relationships (within the team and within the whole group). 

You are fluent in Dutch & French. 

You don't think in terms of problems, but in terms of creative, flexible and efficient solutions. 

You can work under pressure, with an eye for details and with tight deadlines. 
You have strong influencing and networking skills (thanks to your engaging character, your flexibility and your inclusive character).  

You have a proven track record of at least 5 years in a similar position within a industrial environment. A certification as Prevention Advisor is certainly a plus for this position. 
bpost group is a modern and efficient postal operator with a network of more than 1,336 postal outlets, providing the universal service in Belgium, serving every letterbox five days a week and delivering around 7 million letters and 250,000 parcels on a daily basis, as well as banking and insurance services (through bpost bank).  
Just like many other companies, we offer an attractive package of benefits alongside your monthly salary, including lunch vouchers, hospitalisation insurance, group insurance, disability insurance, a bonus, a car, the regular 20 days' annual leave plus an additional seven days' leave, an end-of-year premium, double holiday pay, fixed expenses and many benefits at more than a hundred bpost partners.  
This is where we really distinguish ourselves: 
You have an impact on the outside world, because as an international service provider of parcel and e-commerce logistics, we connect millions of people, businesses and communities.  

You won't stop growing. Thanks to our many training programs and the many career opportunities. 
In the coming years, bpost group will pursue additional growth opportunities, internally and externally, within the frame of its core competences. Admittedly, this creates some complexity, but above all, it creates many challenging projects (from which you get full ownership). 

The atmosphere, the collegiality and the inclusive bpost culture are unique. And we will prove it. 

You can focus 100% on your job, while being optimally supported by our internal services. 

You can count on a flexible homeworking policy. Work-life balance is not a goal, but an evidence.  

You are part of an international story. After a series of acquisitions, we have expanded our geographical footprint to 14 countries around the world. Internationally active, but managed from Belgium. 
With the flexible My Benefits My Choice plan, you can tailor your benefits to your needs. Decide for yourself what you need and where you want to spend less on. 
The next steps

The next steps
2
You get to know bpost thanks to your recruiter
3
You meet your manager and you discover the job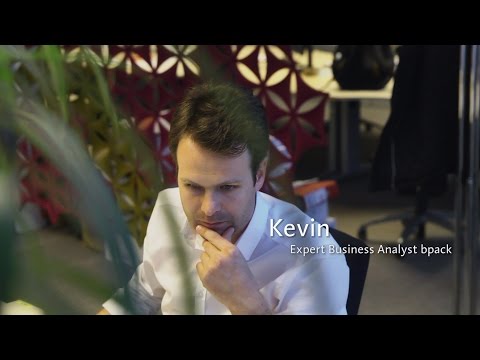 Discover this job

Back to Open positions