4570
Technical Manager Ax
Location : Antwerp
bpost is always on the move. For our people, we create an environment of challenging projects, inspiring partnerships and state-of-the-art technology, with attractive job opportunities and training programmes for everyone.  
Within this context we are looking for a Technical Manager for our production site in Antwerpen (Noorderlaan); a bit like a Maintenance Manager but not exactly…..Together with our external partners and the whole operations team of the sorting centre, our Technical Manager will provide a reliable technical environment and a healthy infrastructure. 
As Technical Manager, you are responsible for the operational technical management of the machines and the infrastructure of our sorting centre in Antwerpen. You take care of the agreed KPIs in terms of technical quality, costs and reporting. In addition, you contribute to the optimal operation of the production site by continuously improving processes. 
You plan, organize and supervise all maintenance activities so that the site, building and machinery function optimally. You are in contact with third parties with regard to this activity and you manage the interactions.  

You contribute to the definition and implementation of the optimal production standards in collaboration with the Quality & Process department and the Production manager on the basis of market studies and benchmarking. 
You actively contribute to the establishment and maintenance of a "continuous improvement" approach for the operational and technical processes. You initiate and/or actively contribute to such projects and their implementation. To this end, you collaborate with the Quality & Process department and the Production Manager of our own sorting centre. 

You initiate, plan and manage all security aspects (Safety & Security). 

You are in charge of the SG&A budget management of the site: setting up, monitoring & reporting 

You manage all local purchasing activities of the sorting centre (Quality/Cost ratio). 

You ensure the resource management for the technical team in terms of quality and quantity in order to achieve all short and medium term objectives. You accompany and supervise the teammembers. 
In the sorting centre, our equipment is running at full speed; an Engineering degree and 3 years of experience will of course make your integration on the site a lot easier. Dutch is your native language and you can also communicate with colleagues and suppliers in the other national language. English is also a plus. 
A project based approach is familiar to you, including people management: individual coaching, convincing, organizing, including managing social relationships. 

You are a real team player: thanks to your engaging character, your flexibility and high EQ and your willingness to work together. 
You have a solid knowledge of quality and productivity processes, and continuous improvement (TPM, WCM, Green Belt, LEAN, 6 sigma). 

You have technical insight and you know your way around technical materials and building & contract management. 

You are an entrepreneur, you accelerate and yet you work smoothly together with the rest of the management team. 
The next steps

The next steps
2
You get to know bpost thanks to your recruiter
3
You meet your manager and you discover the job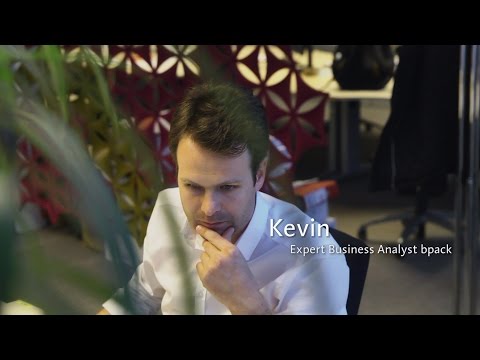 Discover this job

Back to Open positions