70949
Senior Operations Supervisor
Location : Antwerp
Senior Operations Supervisor nightshift
Context 
post is always on the move. As a leading postal operator in Belgium and an international provider of parcels and e-commerce logistics, we create real connections between millions of people, businesses and communities. Our team of +34,000 employees is our greatest asset in this story. Thanks to them, we continue to play a key role in our rapidly changing society. We create an environment for our people with challenging projects, inspiring collaborations and the latest technologies, with interesting job opportunities and training programs for everyone.
Currently we are looking for a Senior Operations Supervisor in the nightshift
Goal
As Senior Operations Supervisor you take autonomous hierarchical and operational responsibility.   You take the daily operational decisions concerning the operating priorities and products according to the framework developed by the Site Manager.
Tasks
As Senior Operations Supervisor you are responsible for:
- Actively participating in the preparation of the annual plan to achieve all KPIs related to the budget, quality, employees and customers by formulating improvement proposals and translating them into end-to-end projects
- Supervising and coordinating the execution of the operations of the IMC's operational production unit during the night, with responsibility for decisions that may have an E2E impact
- Monitoring the results of the performance KPIs and implementing the improvement actions
- Improving the operational and technical functioning of the production site
- Developing the Line Management on people and operational level (E2E), in order to constantly guarantee an optimal execution of the operations
Profile
- At least 5 years of working experience in a relevant environment
- Knowledge of distribution & team player
- Flexible mindset and the ability to process a lot of information
- Driven personality and willingness to learn
- Very good knowledge of Dutch, sound knowledge of French  and good knowledge of English
Why bpost?
Like many other companies, we offer, in addition to a monthly salary, a wide range of benefits, including meal vouchers, a company car, hospitalization insurance, group insurance, disability insurance, 20 days' leave and 7 additional statutory leave days, an end-of-year bonus, double holiday pay and many benefits for more than 100 bpost partners.
This is where we really stand out:
You have an impact on the outside world, because as an international service provider of parcel and e-commerce logistics, we connect millions of people, businesses and communities.
You won't stop growing. Thanks to our many training programs and the many career opportunities.
In the coming years, bpost group will pursue additional growth opportunities, internally and externally, within the frame of its core competences. Admittedly, this creates some complexity, but above all, it creates many challenging projects (from which you get full ownership).
The atmosphere, the collegiality and the inclusive bpost culture are unique. And we will prove it.
You can focus 100% on your job, while being optimally supported by our internal services.
You can count on a flexible homeworking policy. Work-life balance is not a goal, but an evidence.
You are part of an international story. After a series of acquisitions, we have expanded our geographical footprint to 14 countries around the world. Internationally active, but managed from Belgium.
With the flexible My Benefits My Choice plan, you can tailor your benefits to your needs. Decide for yourself what you need and where you want to spend less on.
The next steps

The next steps
2
You get to know bpost thanks to your recruiter
3
You meet your manager and you discover the job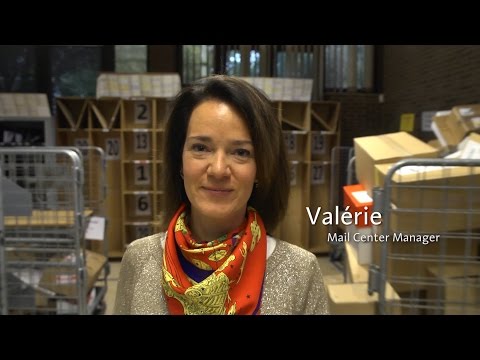 Discover this job

Back to Open positions