13437
Operations Manager
Location : Antwerp
Operations Manager

Intro
Just like everyone else, you will undoubtedly have ordered one or more parcels over the last few months. In order to distribute the influx of mail & parcels as optimally as possible, our processes are fine-tuned and our services expanded. You may not know it, but a lot of our activities take place at night in order to be able to deliver our packages quickly and efficiently. Packages and letters come in to our sorting center, they are sorted and go out to the mail centers all over the country. Thanks to our night teams, we can order "next day delivery" packages online. We are looking for a Operations Manager to strengthen our night-shift.
What does an Operations Manager do?
-        You monitor and manage the day-to-day (or should we say "night-to-night") production activities and make sure everything goes smoothly. A technical problem occurs during your shift? You will be the one organizing the solution, in close collaboration with the technical staff. But you will also monitor the impact on the other involved parties (transportation, distribution) and take all relevant decisions to maintain the productivity & the quality.
-        As a night Operations Manager you will guide, coach, motivate and supervise 150-250 employees in the nightshift of your operational site. It goes without saying that you are a people-person and that you can negociate with unions.
-        As an Operations Manager you play a key role in the development of our E-Commerce & logistic strategy. Together with the Production Manager, you define the Annual Plan to deliver the Key Performance Indicators (budget, quality, people,…), striving for continuous improvement.
-        Within your domain you are constantly looking to improve. Based on performance & productivity analyses, you actively support and drive improvement projects in a lean and agile approach.
Off course you will be working in close collaboration with your colleague-supervisors and a your management is there to support you. 
Is it you?
In your role of Operations Supervisor, you combine people management skills with a pragmatic approach and an interest for our technical & production environment.
In addition, we would like to highlight the following qualities:
-        You are able to manage different stakeholders in French and Dutch.
-        You have a positive and open mindset. You do not think in terms of problems, but in terms of creative, flexible and quick solutions.
-        You are always one step ahead, you are not afraid of change, you see it as an opportunity for continuous improvement.
-        You are result-oriented and are keen to share your expertise and knowledge.
-        You have strong influencing and networking skills (thanks to your engaging nature, flexibility and high EQ).
-        You don't mind working the night shift
This is us
As an international provider of parcel and e-commerce logistics, we create real connections between millions of people, businesses and communities. Our team of +34,000 employees is our greatest asset in this story. Thanks to them, we continue to play a key role in our rapidly changing society.
Like many other companies, we offer
-        a monthly salary (with an end-of-year bonus and double holiday pay, of course)
-        as well as an attractive package of benefits, including
o   lunch-vouchers,
o   hospitalization insurance,
o   group insurance,
o   disability insurance,
o   a bonus,
o   a function car,
o   20 days' leave and 7 extra statutory leave days,
o   and many benefits for more than 100 bpost partners.
But this is where we really stand out:
-        Decisions are taken here in Belgium. At the same time, you are part of an international story, thanks to our many activities in Europe and Asia.
-        You will find yourself in a company in a state of flux. Admittedly, this creates some complexity, but above all a lot of challenges and innovative projects.
-        The atmosphere, the collegiality and the friendly bpost culture is unique. And we will prove it.
-        You can focus 100% on your job for which you are fully responsible from A to Z. We provide optimal support: tailored tools, experienced colleagues and the necessary coaching of your manager.
The next steps

The next steps
2
You get to know bpost thanks to your recruiter
3
You meet your manager and you discover the job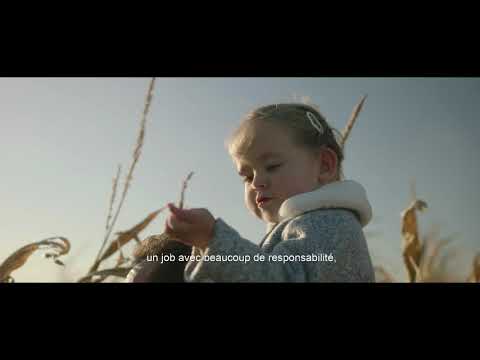 Discover this job

Back to Open positions